A HUGE thank you to Zach Knapp, Tim Bennett and AJ Murdico and elementary teachers Caitlyn Ceslick and Olivia Cagle for finishing the climbing dome at the elementary.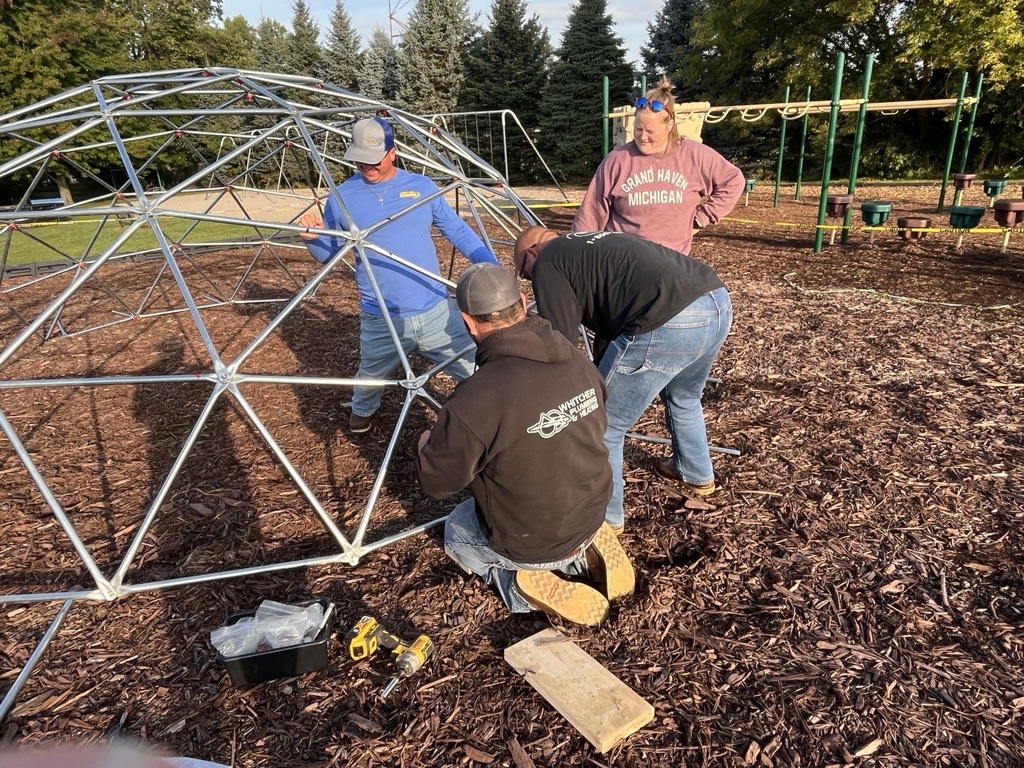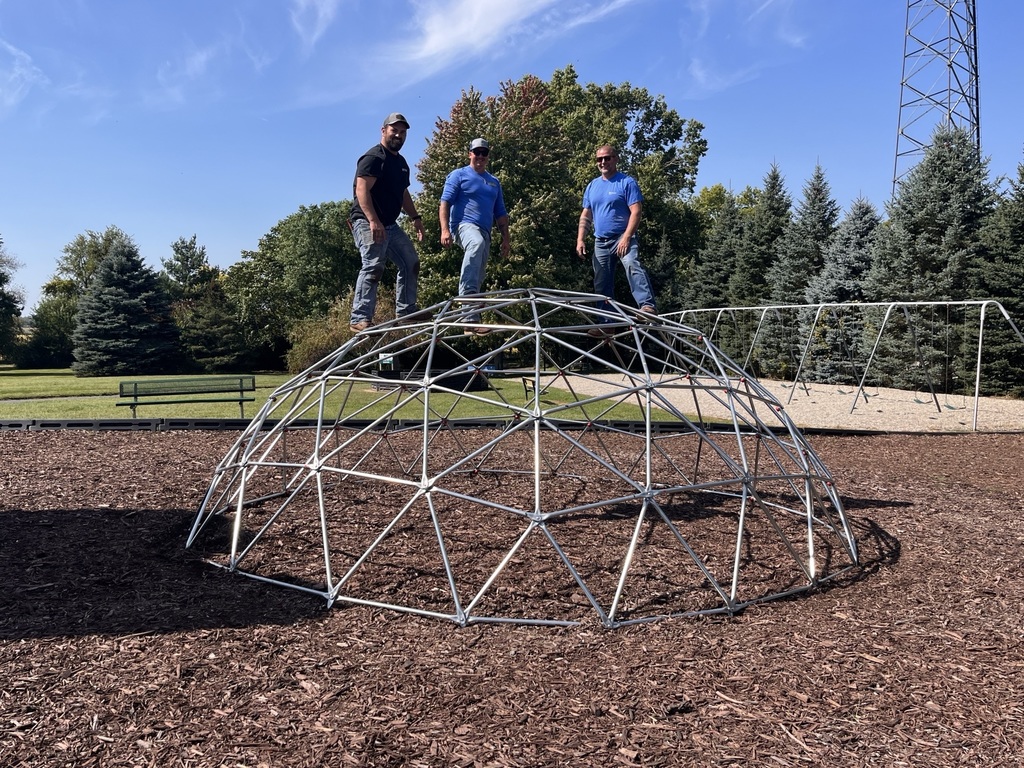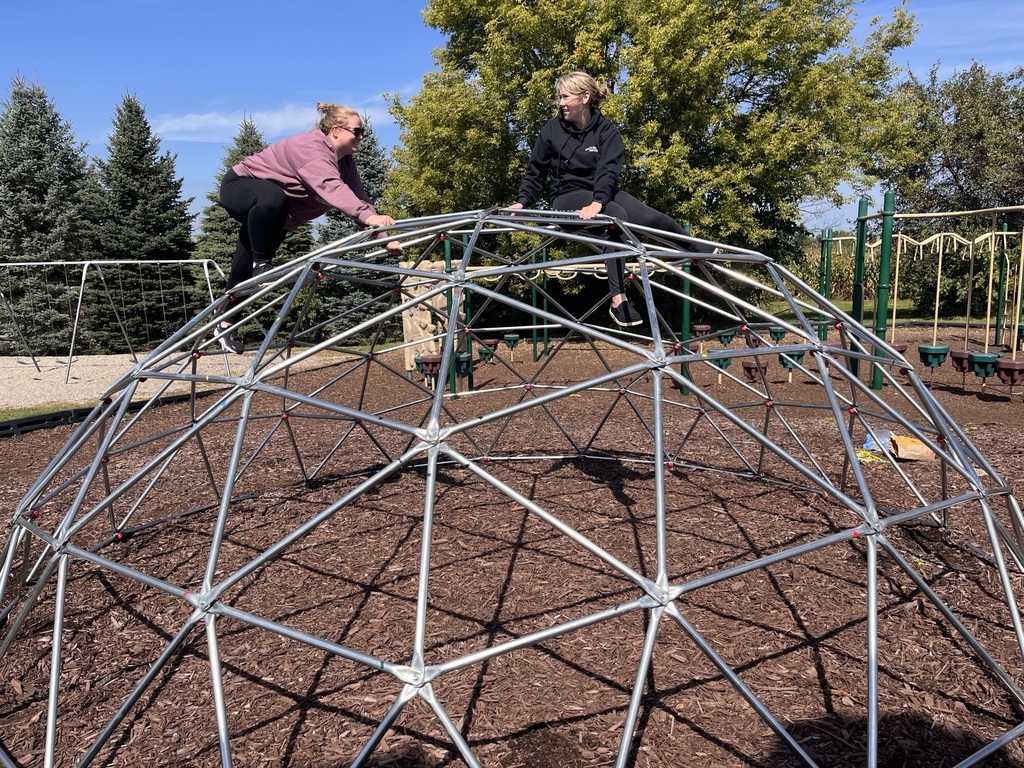 Elementary Parents - please see spirit days for next week.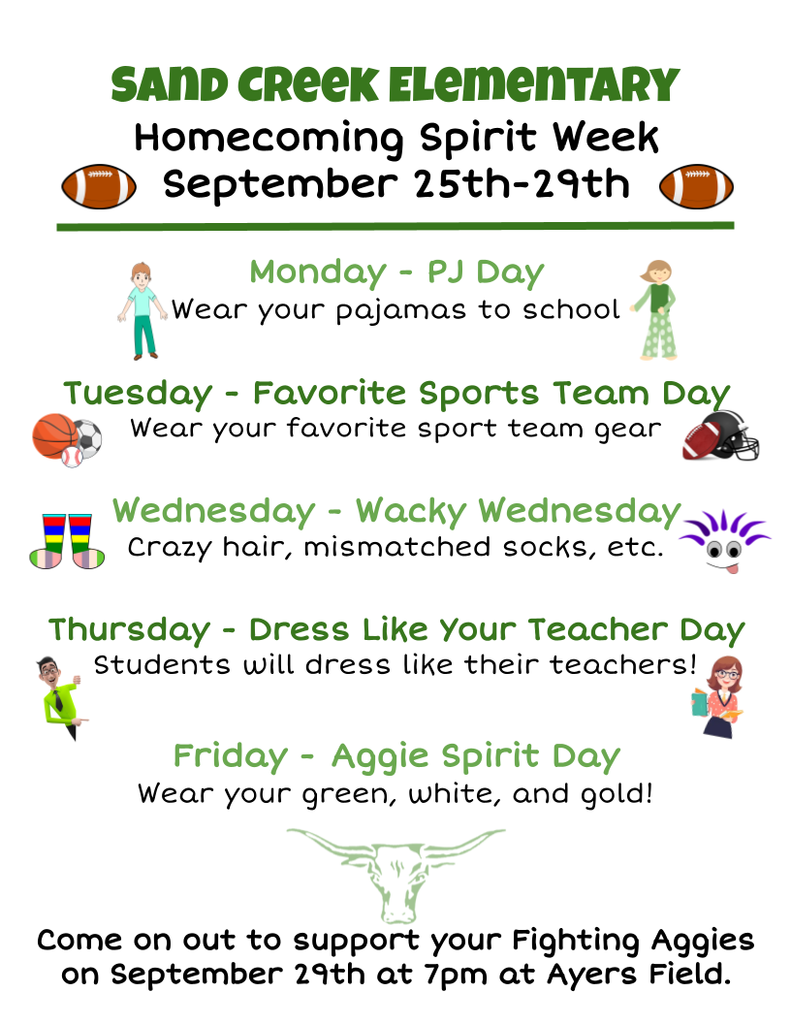 Sand Creek takes on Whiteford in varsity football tonight. The game will be held at Whiteford starting at 7:00. Whiteford is cashless so purchase tickets on GoFan ahead of time or pay with a debit or credit card at the gate. Go Aggies!
https://gofan.co/event/1128862?schoolId=MI67237
Emily Roback, Emma Foltz, and Anna Blain-Olson pictured with Sand Creek Competitive Cheer coach Ariana Aranda. All three are freshman this year at Siena Heights. Sand Creek is represented by 7 athletes on the cheer team. They are Caysie Ringkvist, Skyler Mitchell, Jerzie Robinson, Levi Long, Emily Roback, Emma Foltz, and Anna Blain-Olson. All of them have received cheer scholarships. Go AGGIES, Go Saints!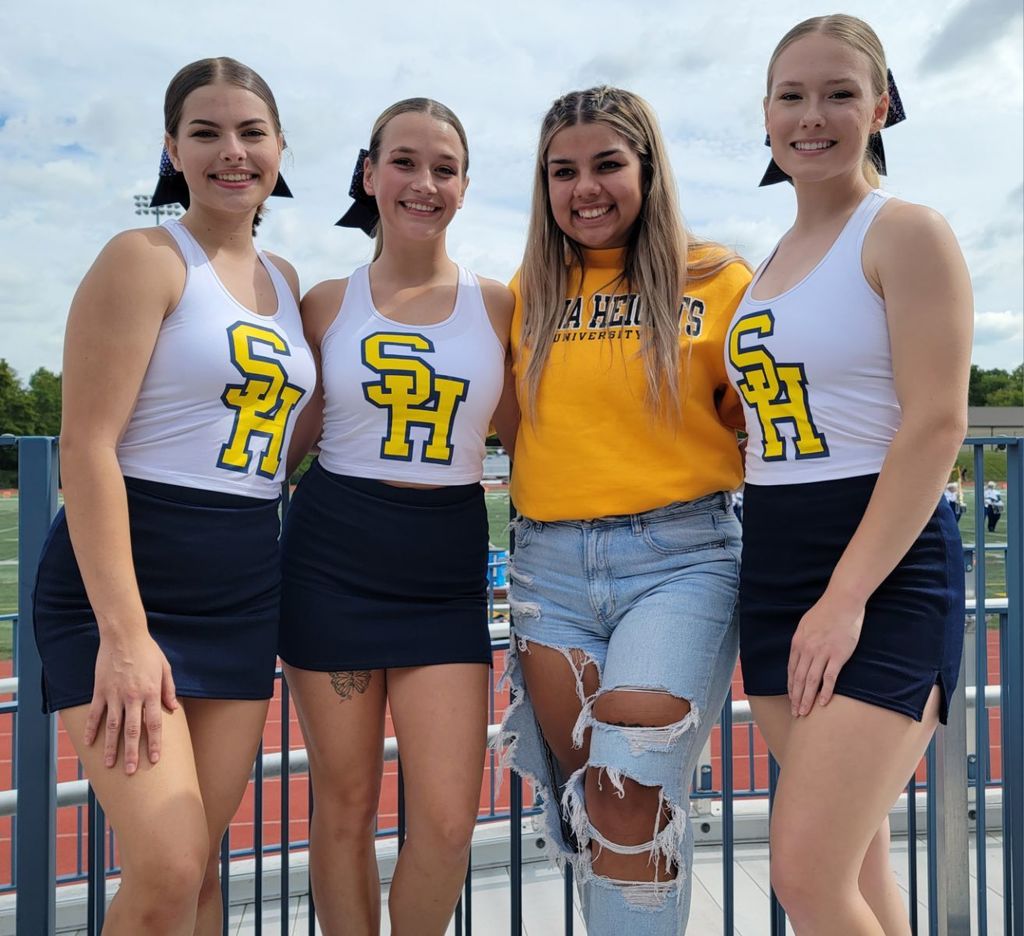 The FFA broiler chicken project has started. The chicks came in the mail yesterday. The Zoology class is raising a group in the school barn and five other individuals/groups are raising chickens at their home. The contest ends in five weeks when the chickens are full grown and judged. This project requires record keeping and also teaches animal care, responsibility, and much more. Students then sell their chickens after they have been processed.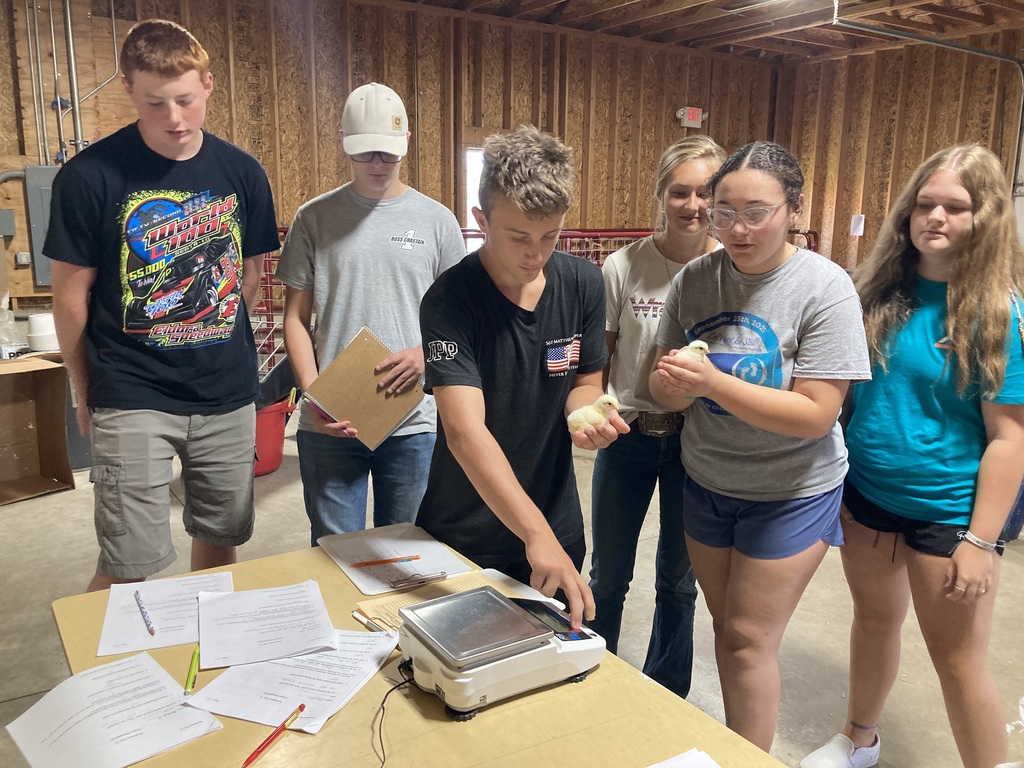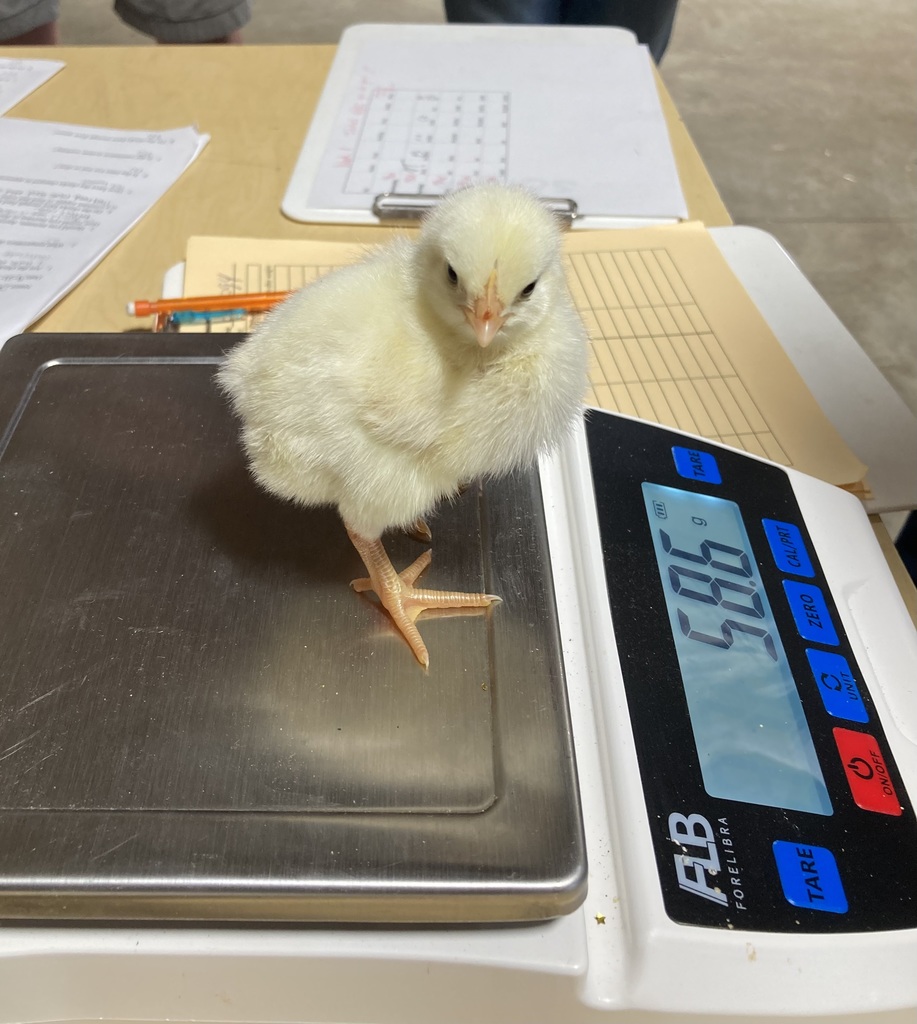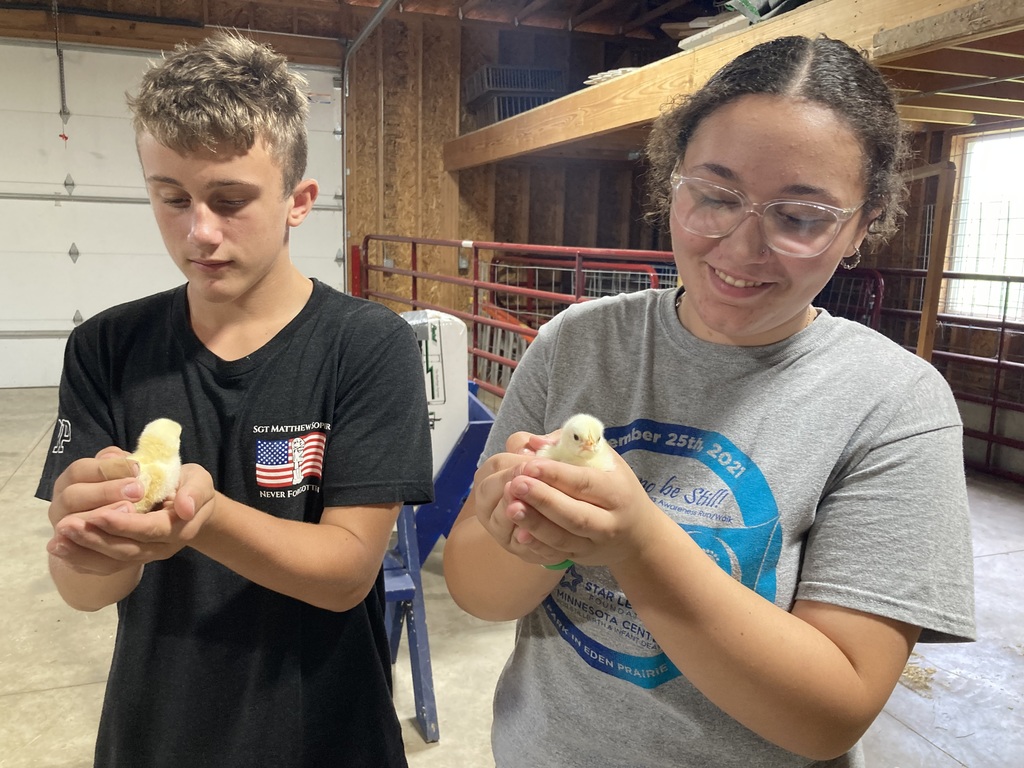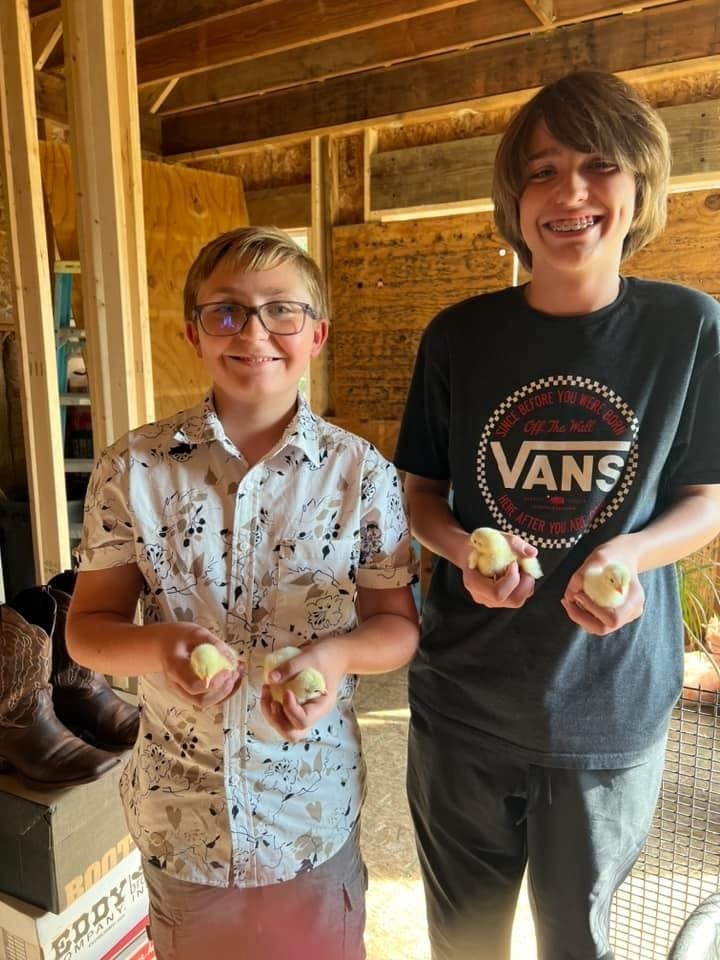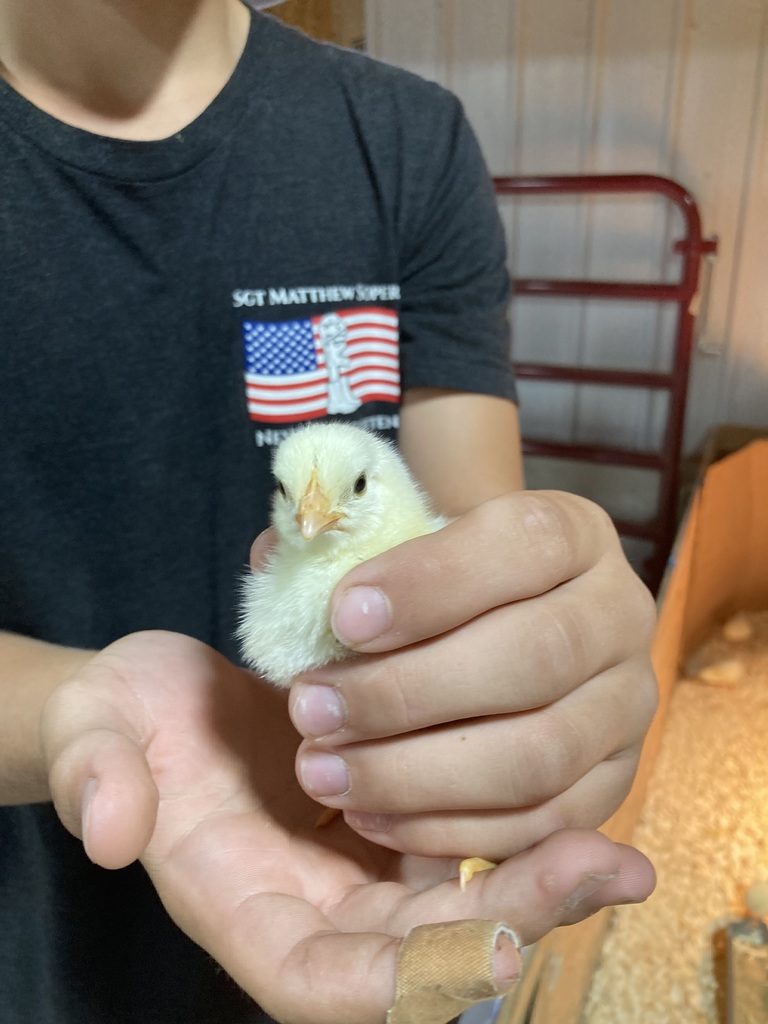 Attention Parents: we have qualified staff at both buildings to help your student through tough days. Please reach out to Keshia Maybee for Y5-5, or Abby Slusher for 6-12.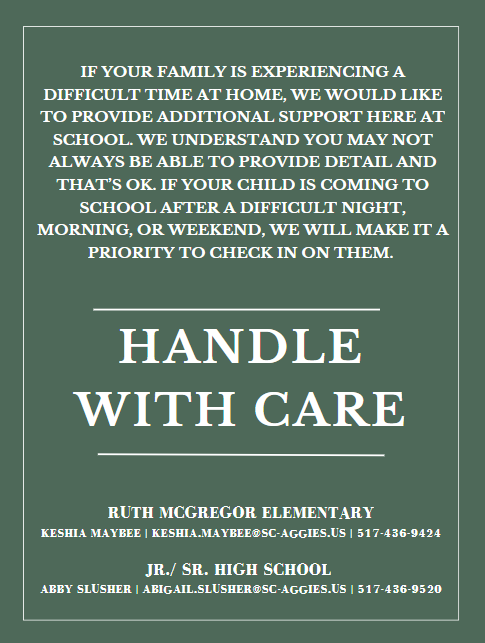 REMINDER: Monday, September 25th there is a Bond Informational Meeting in the Don Harlan Library at 7pm. We hope to see you there! Also, bond related information can be found on the homepage of our school website at
https://www.sc-aggies.us
under "Bond Issue" including site plans.
Sand Creek senior Denae Covey won the T-shirt design contest for the Michigan Interscholastic Horsemanship Association. Way to go, Denae!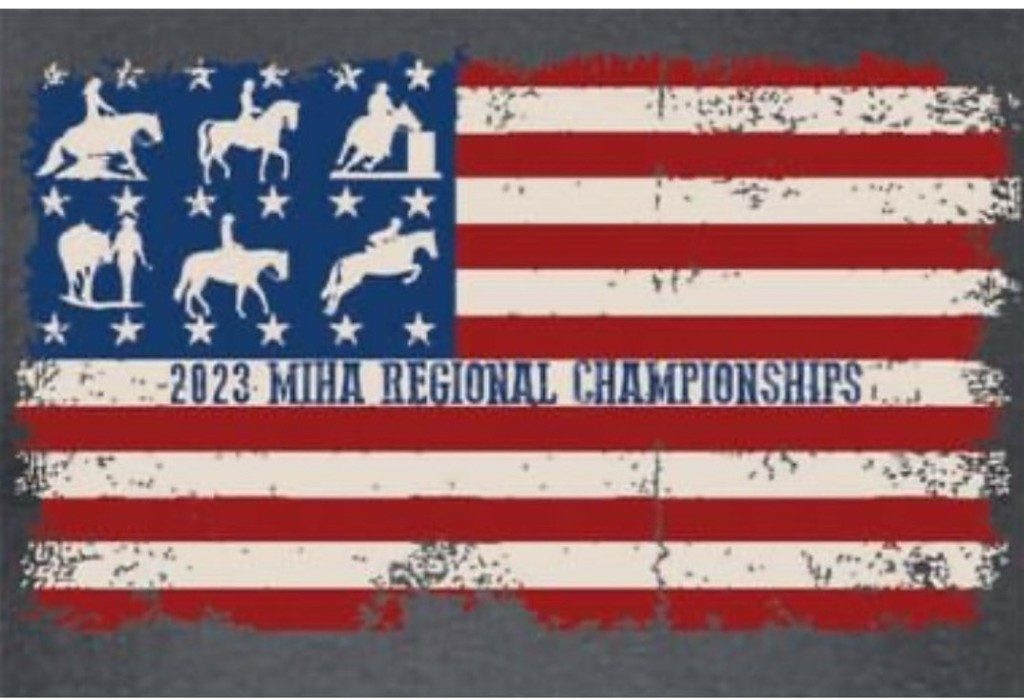 Homecoming t-shirt sale ends tomorrow. Make sure to order by 3:00 on 9/20.
Congratulations to our 2023 Sand Creek Equestrian Division A District Champs! They will be competing in the Regional meet September 29 - October 1st. Wish them luck!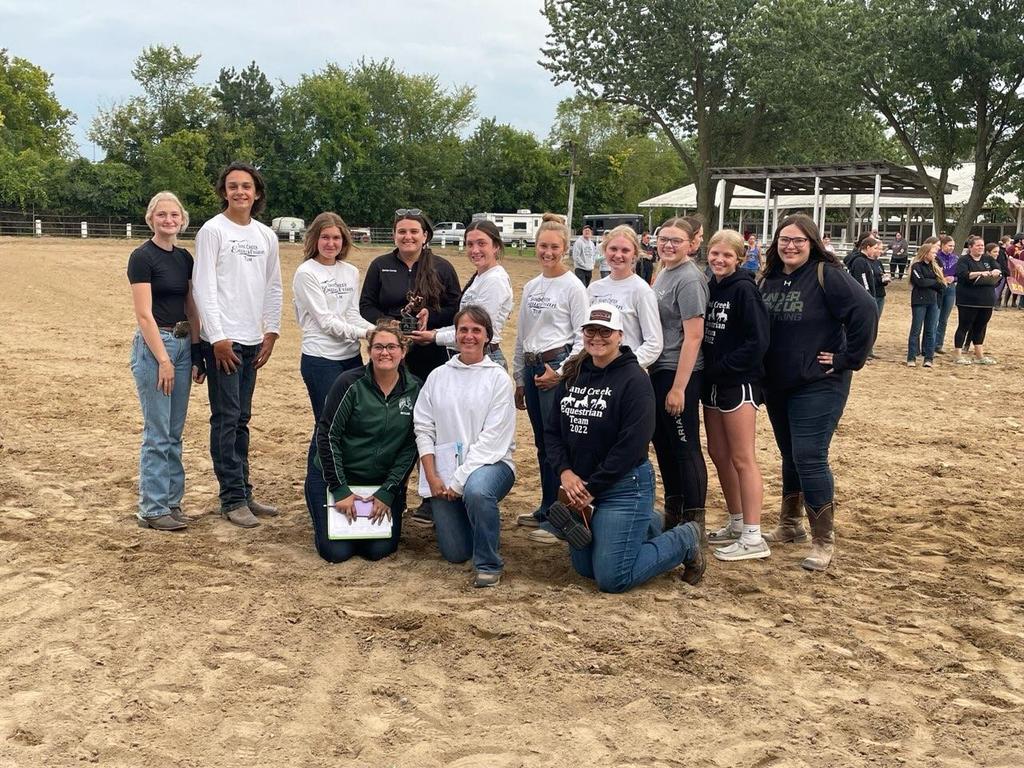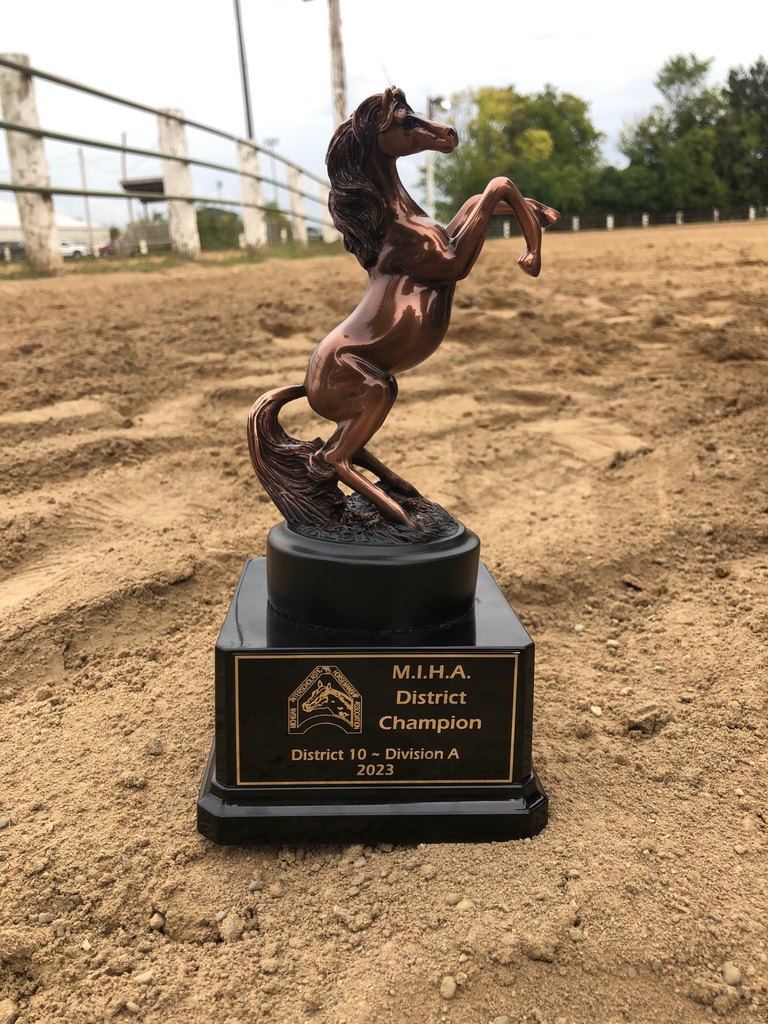 Ms. Cagle's Young Fives/Kindergarten class enjoyed some time with Officer Oram this afternoon. He read to them, they got to see his police vehicle (complete with Aggie head on the hood!) and he handed out tickets to each student for their positive behavior as part of our PBIS initiative. It's a good day to be an Aggie!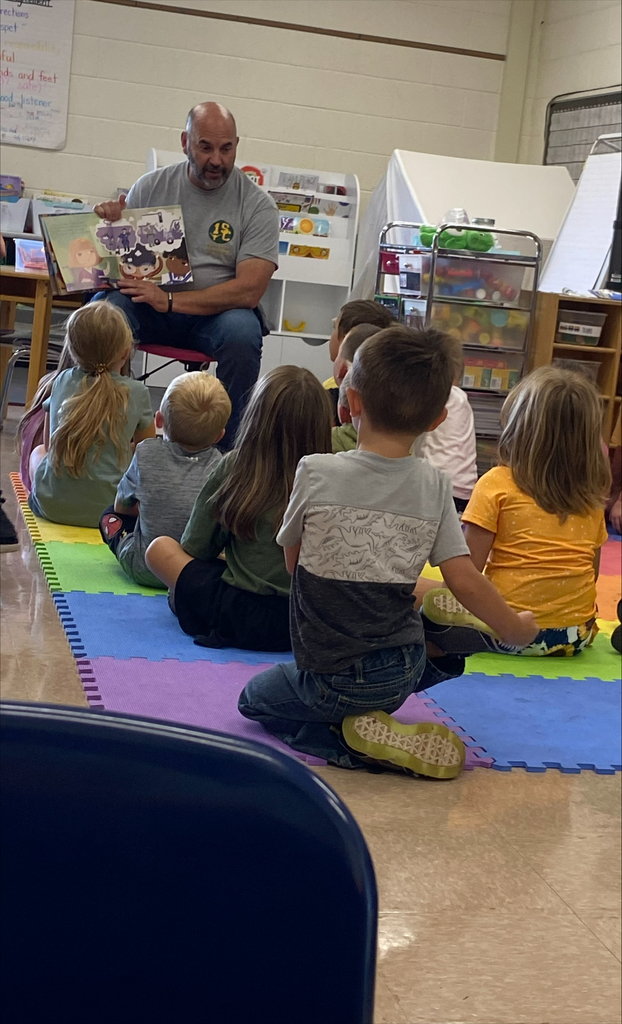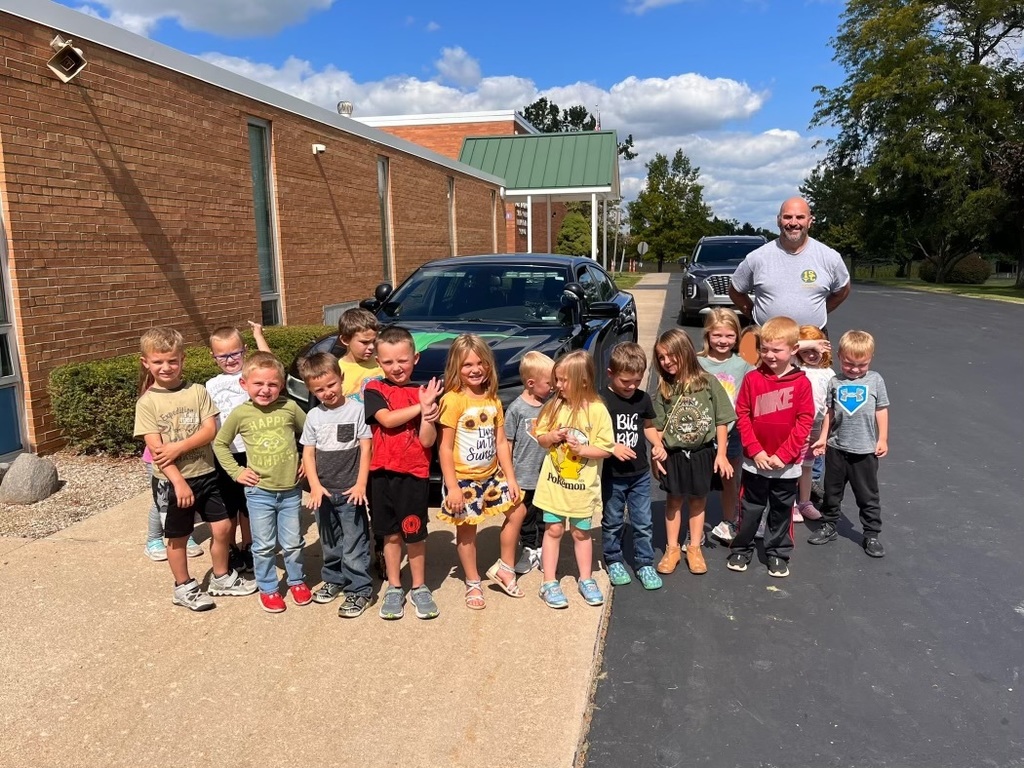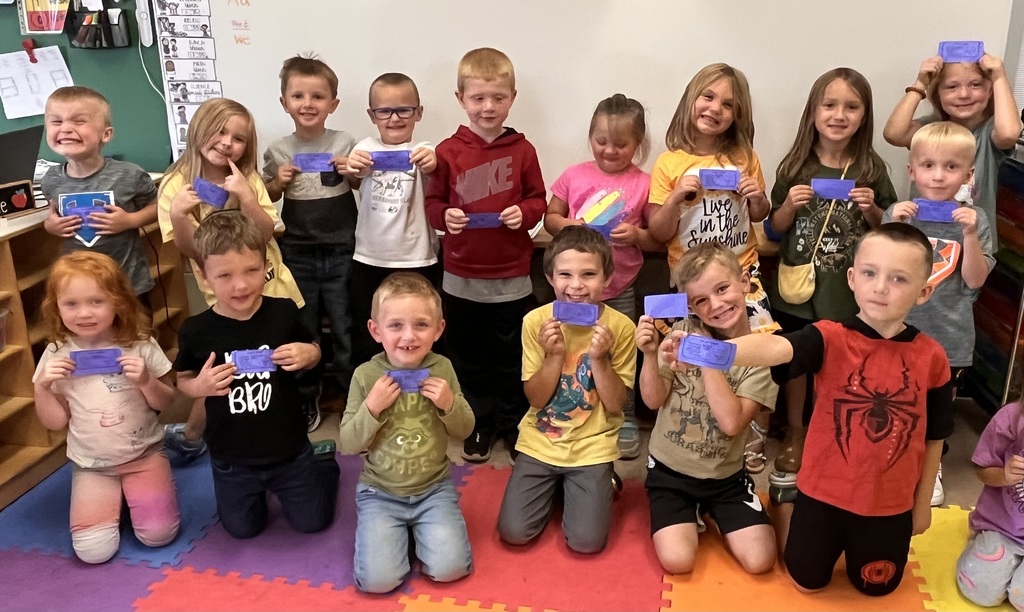 In preparation for our annual Craft Show, we are now accepting used books. Looking forward to November 18th!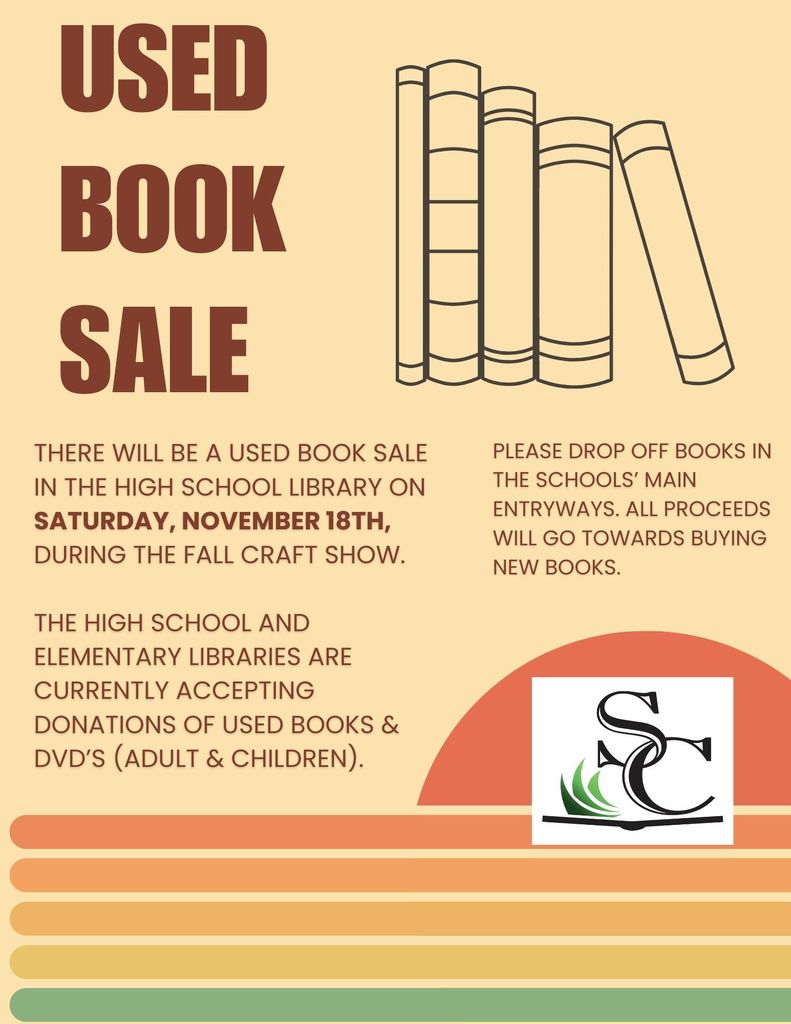 Support the Sophomore Class by purchasing a Homecoming Topiary for a Varsity Athlete or Marching Band Member. Fall Homecoming is Friday, September 29th!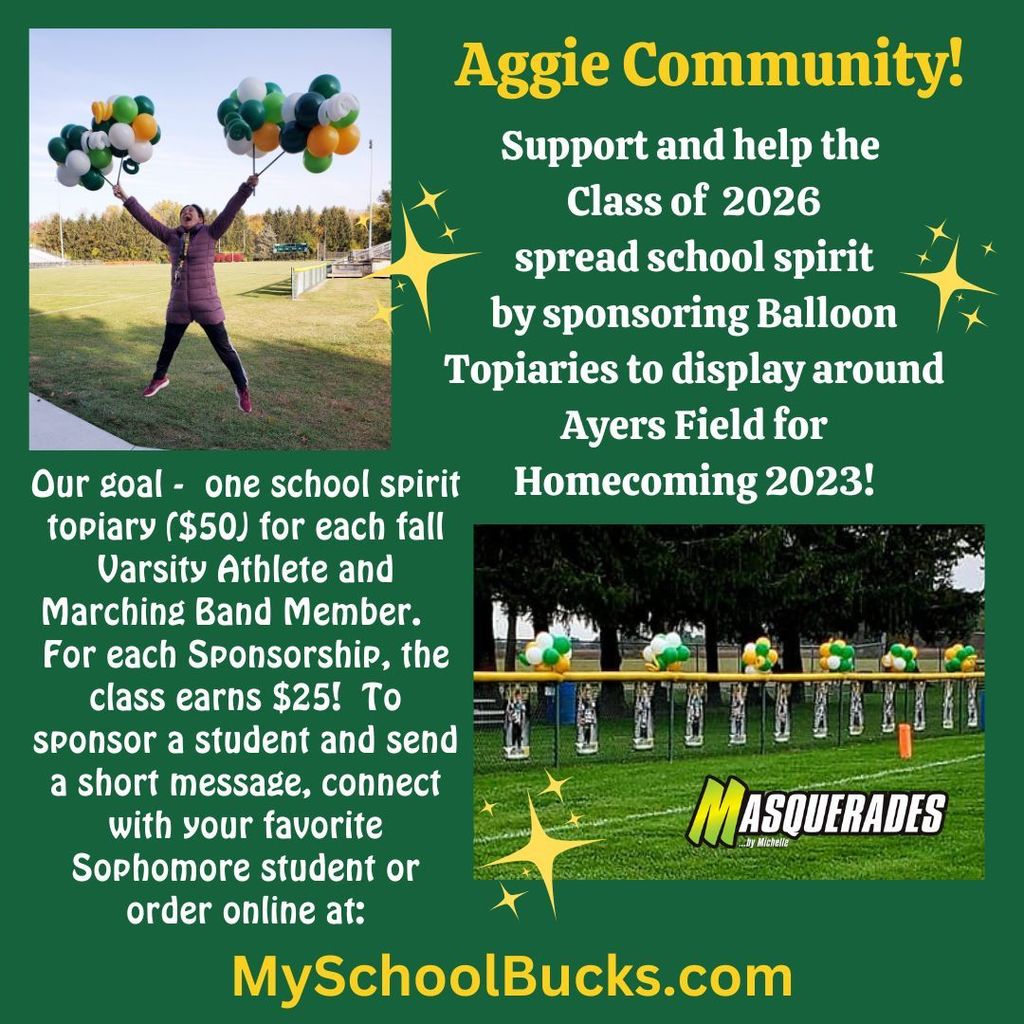 Septembers Positive Postcards have been addressed! Great Job to Kellen Bailey, Quinn Daniels, Lily Hawkins, Christopher Anderson, Tessa Benko, Rylee Martis, Ramzey Poe, and Corbyn Pinsoneault.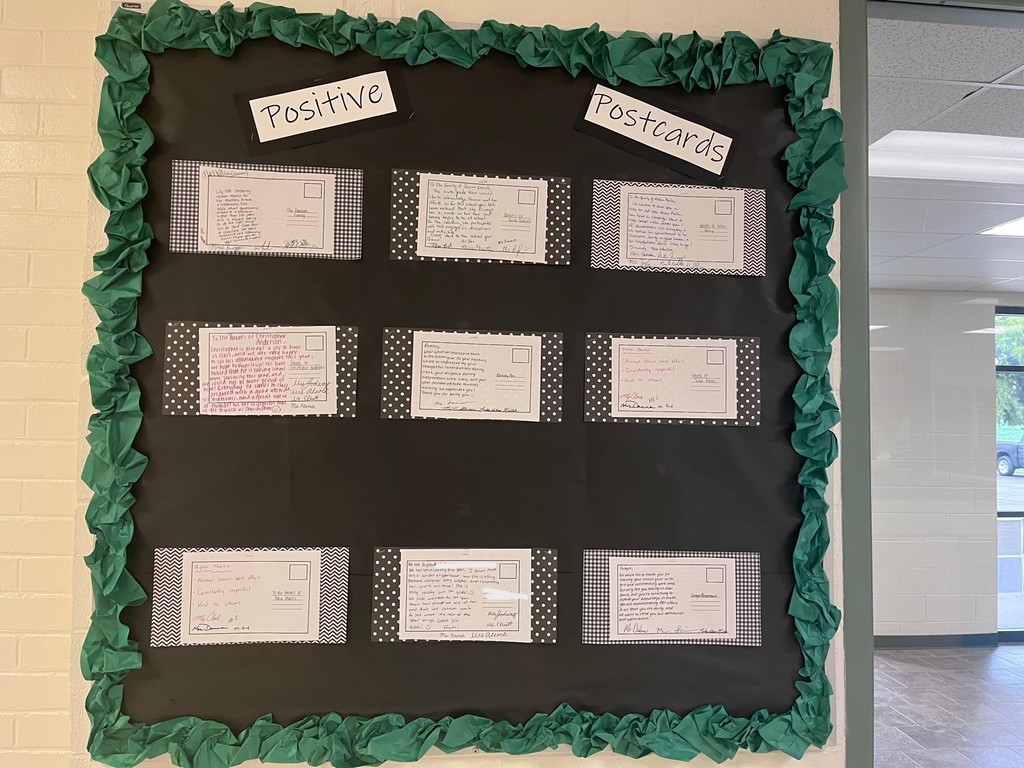 Attention parents of Juniors/Seniors! The Aggie Academic and Career Counseling Center would like to encourage you to sign up for the Michigan Achievement and FAFSA webinars offered by the Michigan Department of Treasury. Both of these events are free and open to the public. Spots are limited and registration is required. There are multiple dates still available. If you have a student that plans to attend a college or trade school this is information you won't want to miss! If you have questions about registering or need assistance please reach out to
rachel.myers@sc-aggies.us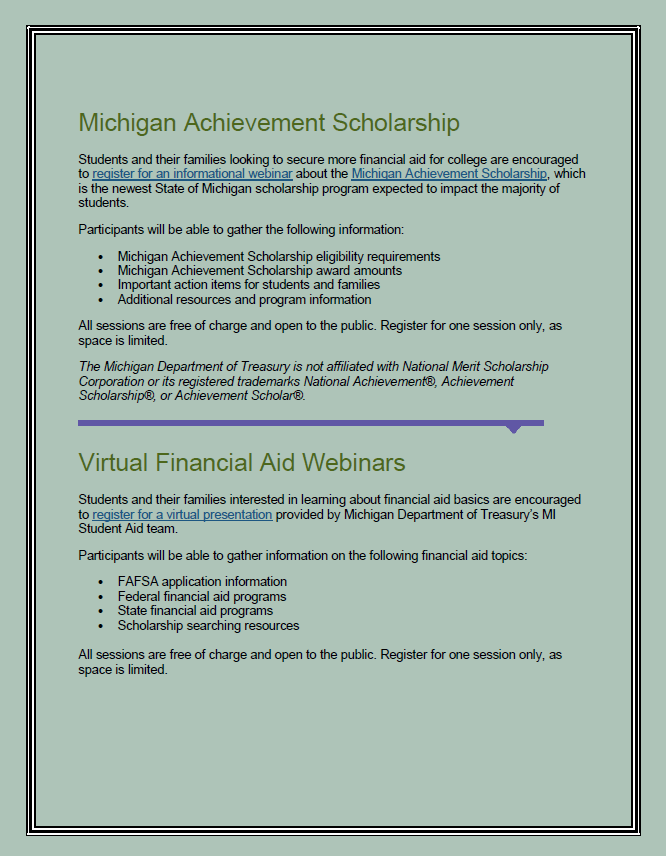 Thank you to all those who came out to our first Meet the Teams! Enjoy a few photos from the event!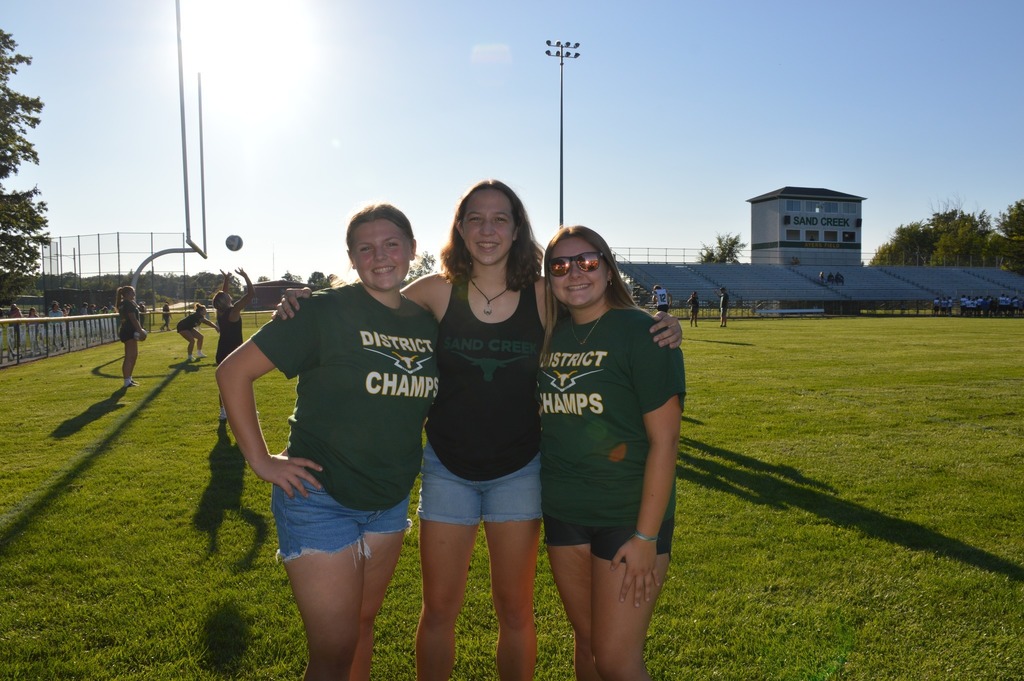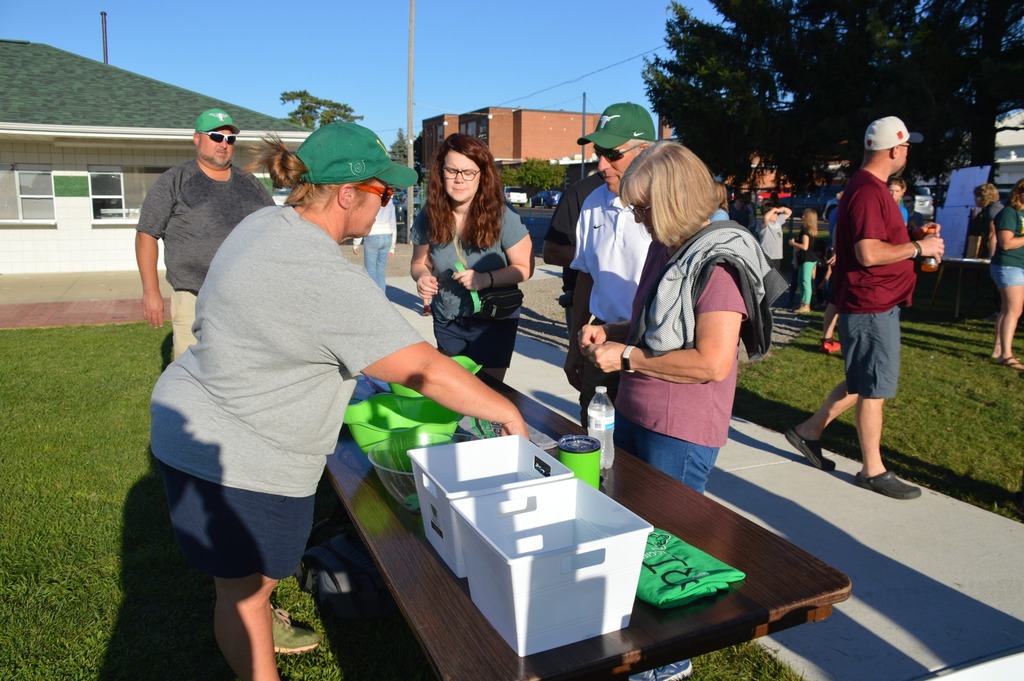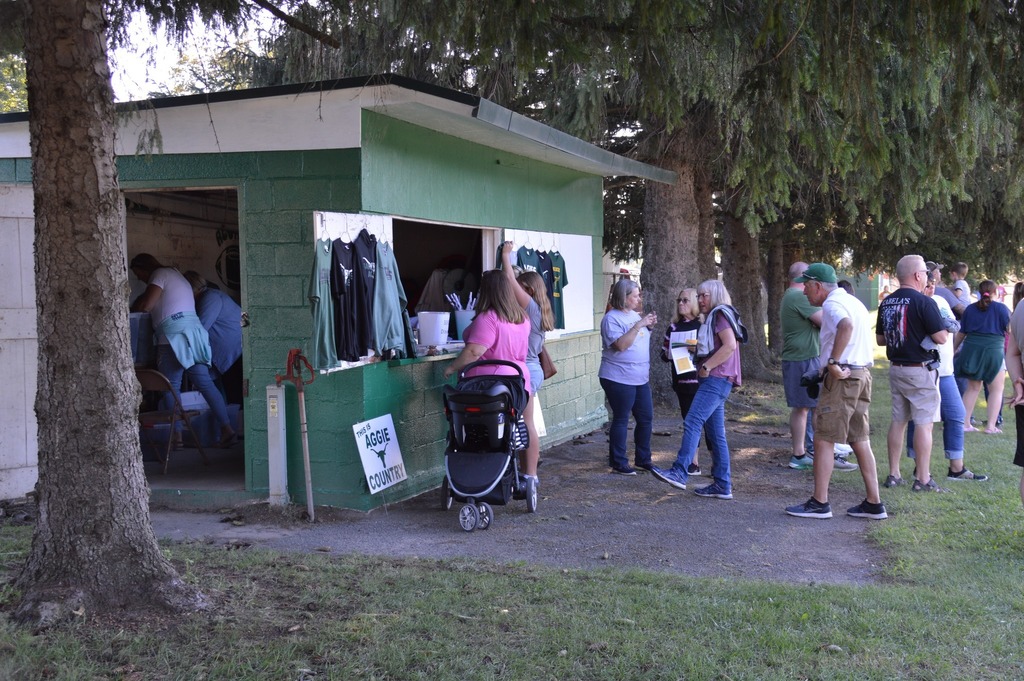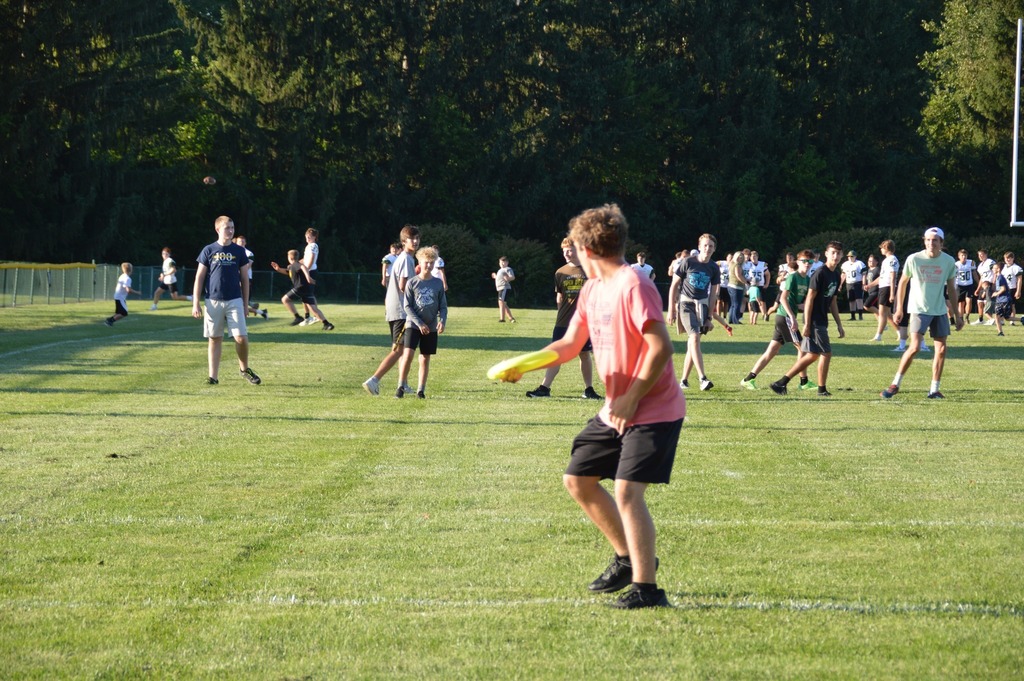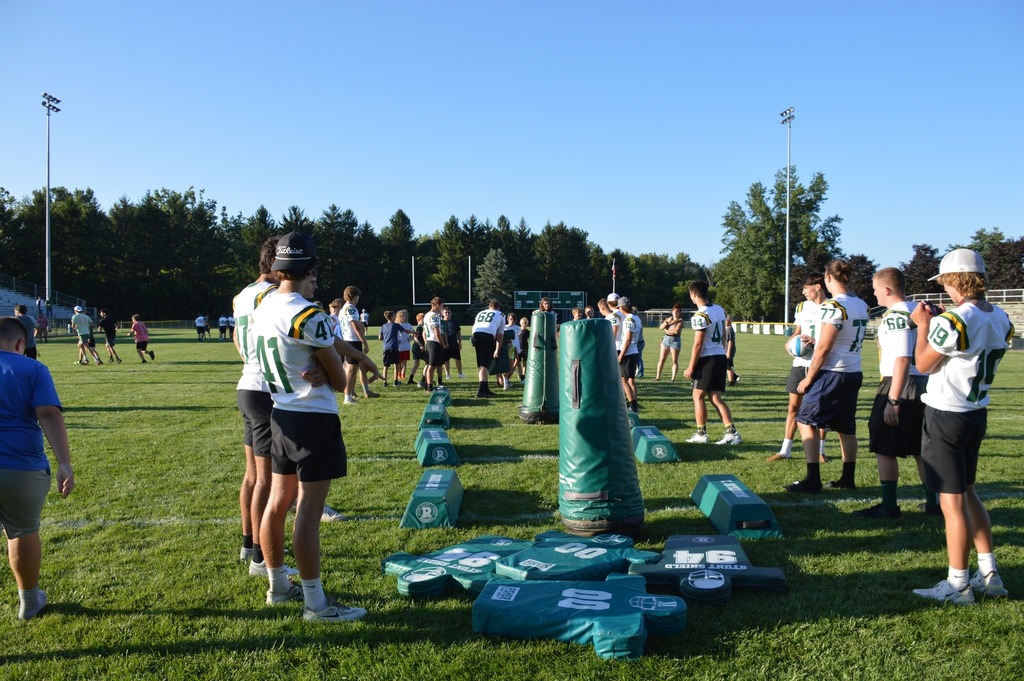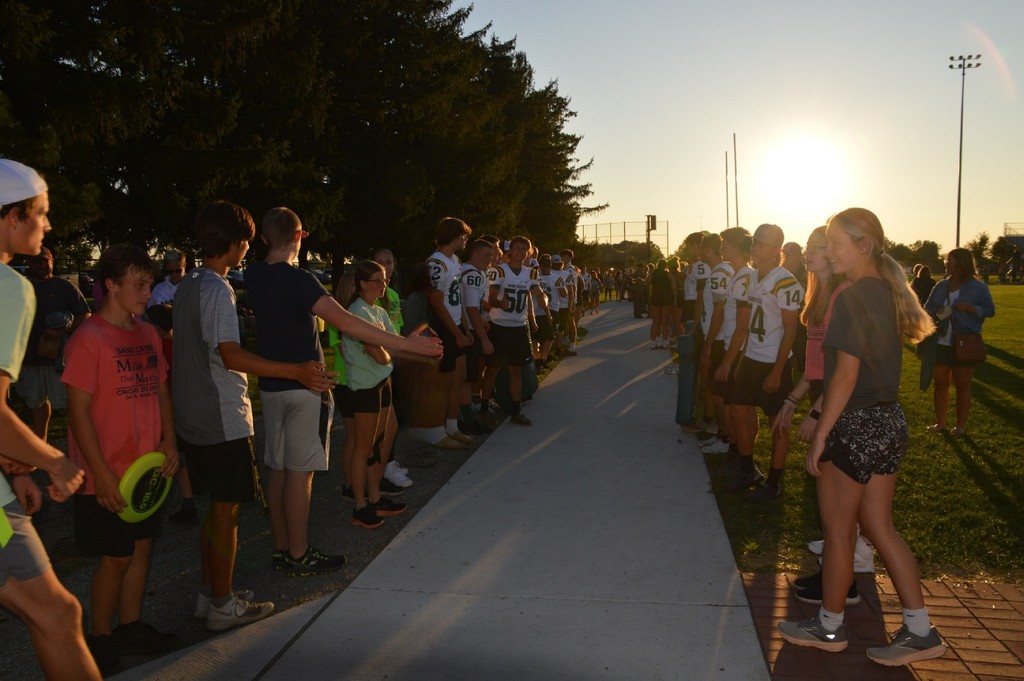 Cheer on the varsity football team from home tonight as they take on Edon High School. Follow the link at game time which is 7:00. There is a $10 fee to view the game.
https://team1sports.com/highschool/oh/
Go Aggies!
Reminder - Lifetouch pictures for the Jr./Sr. high school and senior composites will be taken tomorrow, September 6th. Picture packets are available in the office.
https://my.lifetouch.com/mylifetouch/#/
Picture Day ID: EVTWXQDSV