The Japanese Exchange program for current 6th & 7th graders is back after a three year hiatus. All 6th and 7th graders in the county have an opportunity to go visit Japan to travel around and stay with a host family in June 2024 and have a Japanese exchange student in October this year. The trip will be about 10 days in June. If interested, please contact Ms. Molliey or look for the Japanese Exchange Application on the LISD website.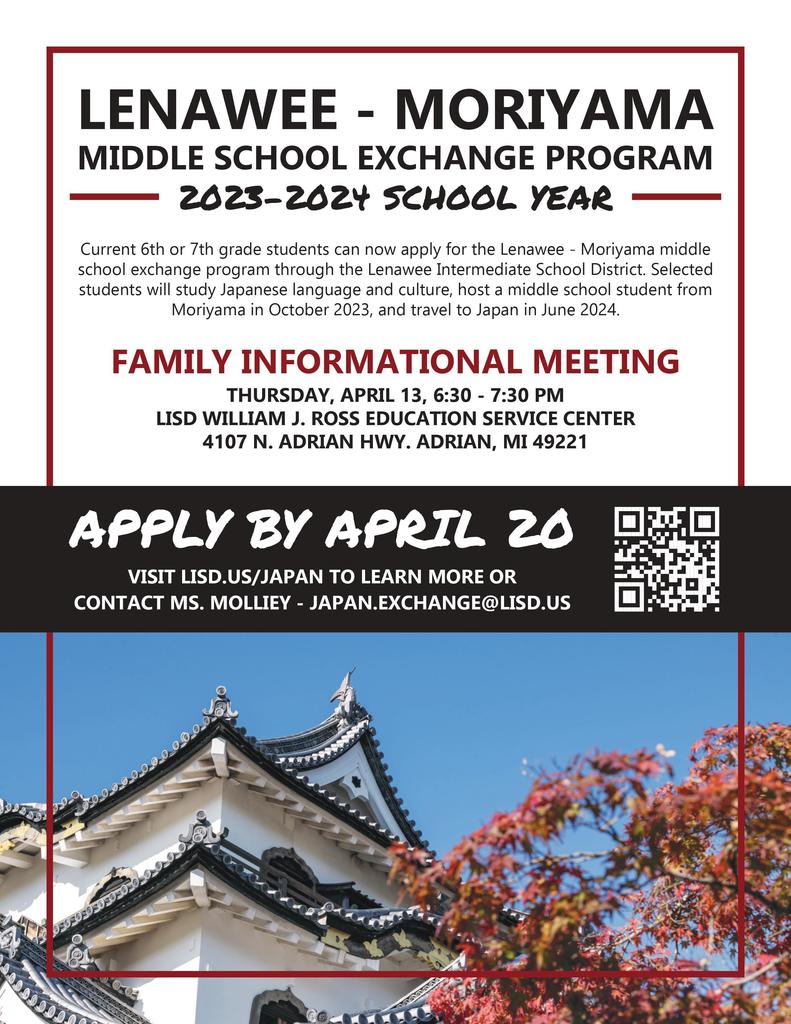 Kindergarten Registration for the 2023/2024 school year is taking place very soon! Please call Laurie Williams in the elementary office to schedule your appointment.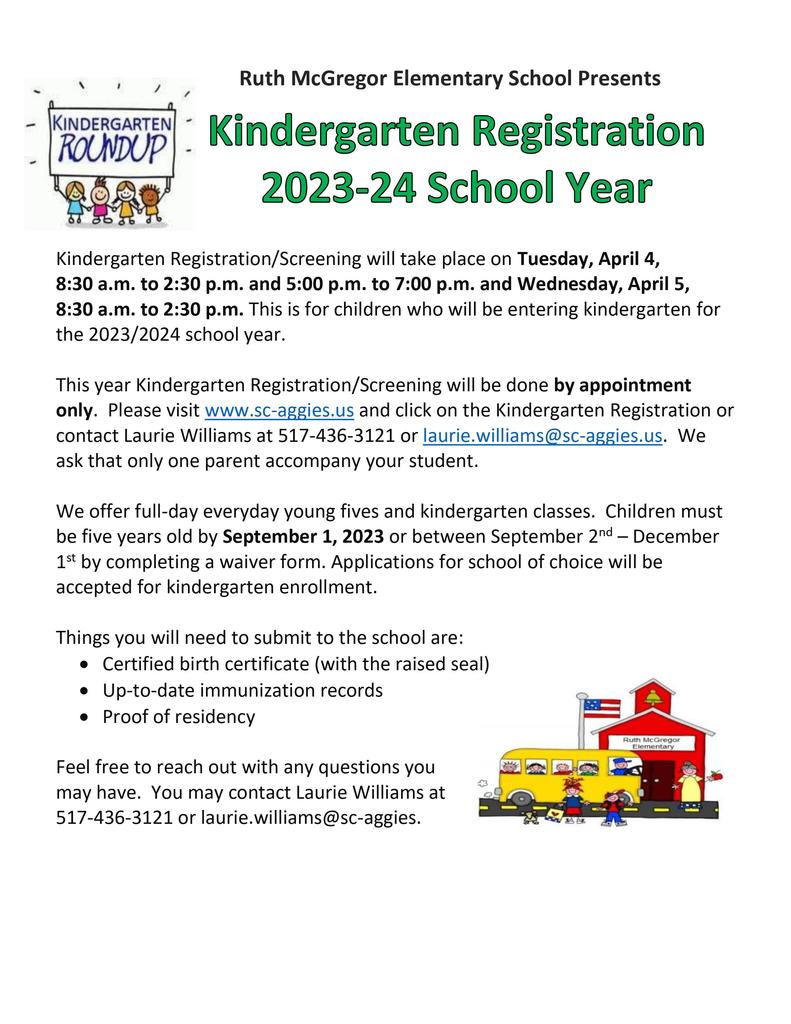 In February, Align held a virtual event for parents of seniors. Unfortunately, it was held on the day most of the county lost power due to the ice storm. However, the session was recorded. Below is the link to that video:
https://www.youtube.com/watch?v=GbskIJZ2RQs

Tonight is the night! Come support the FFA at Quartermania; doors open at 6pm for shopping. Afterwards, stop by Aubree's to support the Sand Creek After Prom. Make sure to print the attached flyer!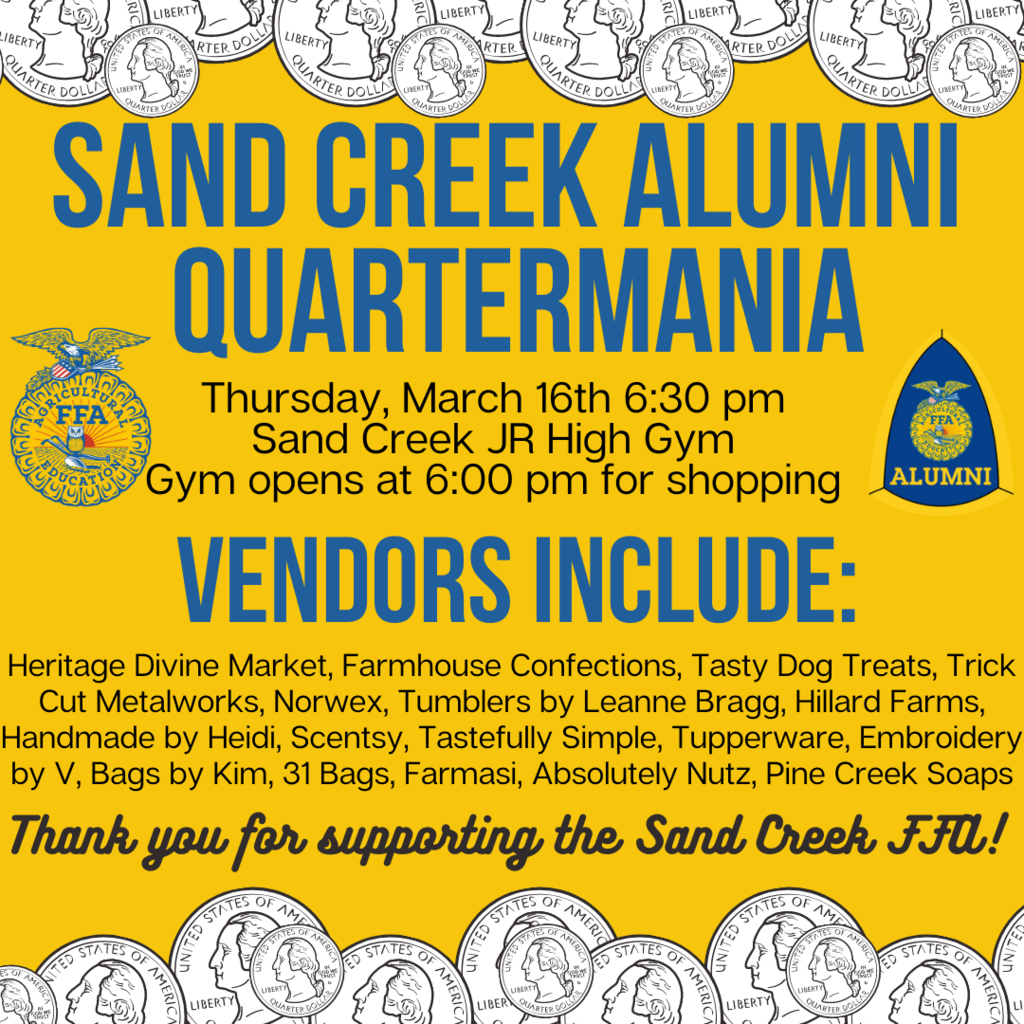 Wondering what to fix for dinner tonight? Hungry Howie's can take care of you. Today only Hungry Howie's in Adrian will be donating 15% of your in store or phone order totals, and 30% of your online order totals. The money raised will be used to help pay for our 5th Grade Student's April camp experience at Camp Michindoh. Be sure to use the promo code AGGIES when you place the order.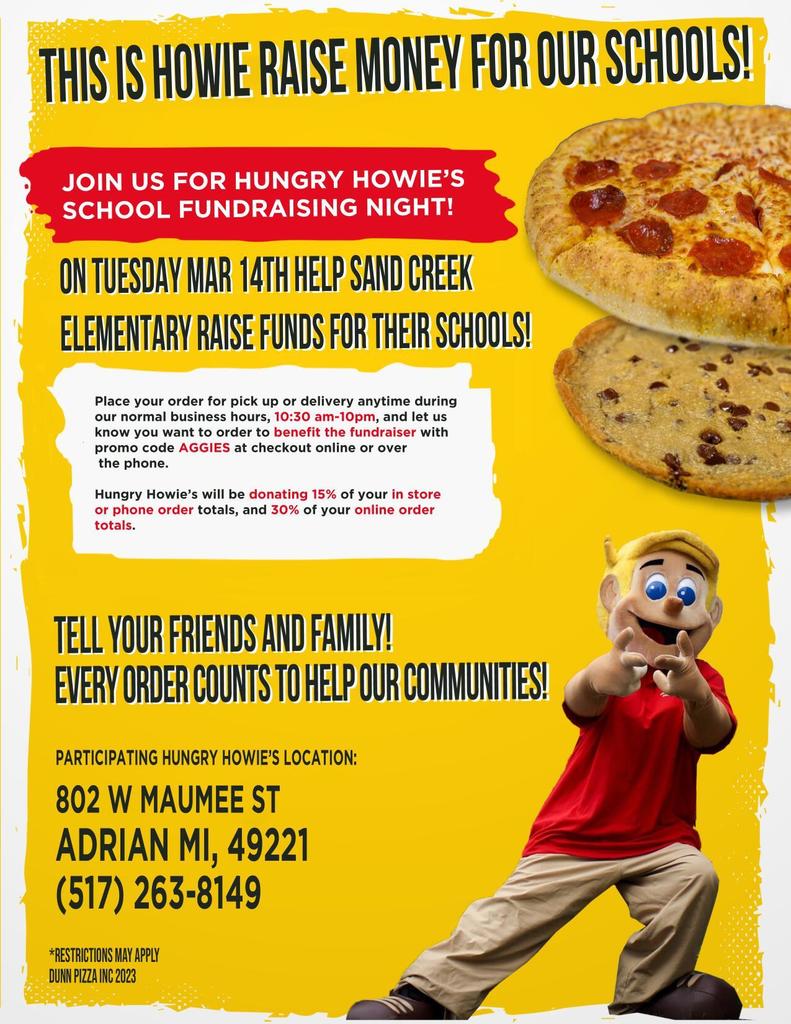 Have some loose change laying around and don't know what to do with it? Mrs. Ceslick's 4th Grade Class is hosting a Money War this week . Her students have set a goal of raising $200 to go to schools that have lost their school libraries due to natural disasters. This a fun and friendly competition between all the classrooms at Ruth McGregor.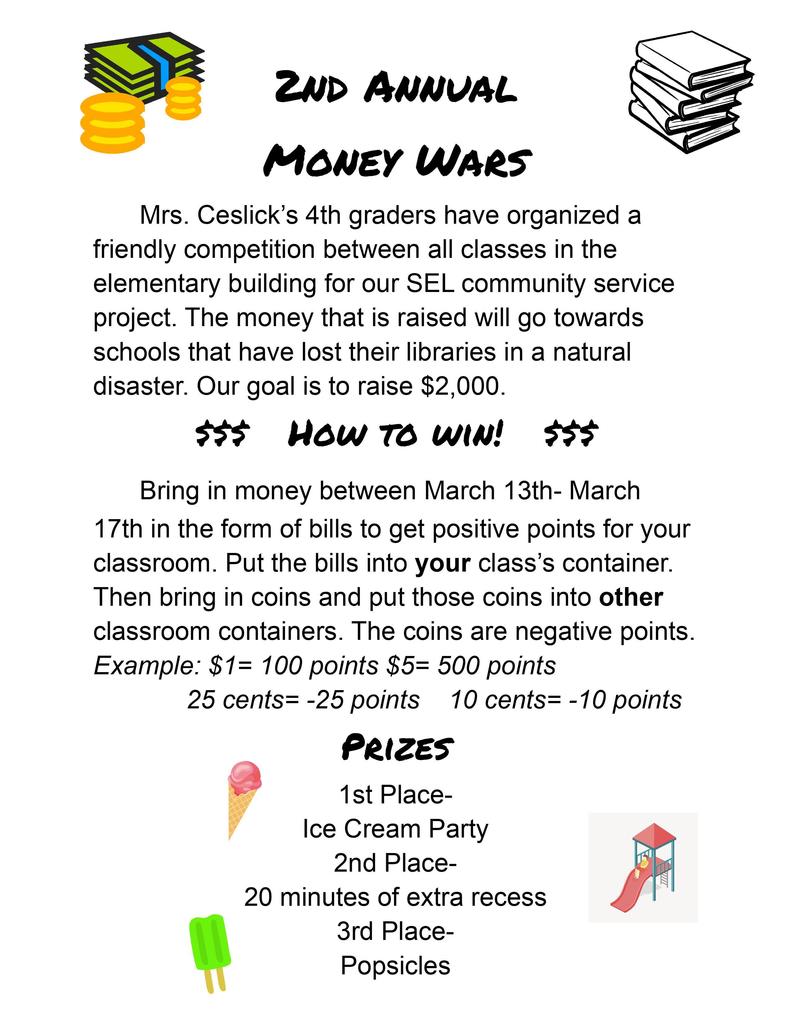 Support the Sand Creek After Prom by Dining to Donate at Aubree's Monday and Thursday this week!!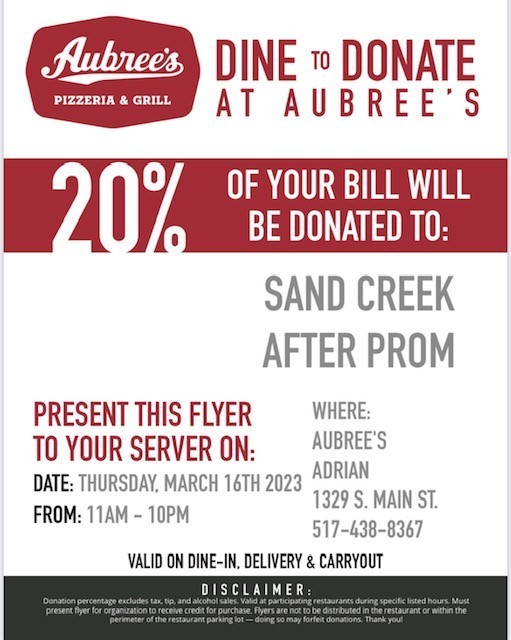 Wondering what to have for lunch or dinner on March 14th? Hungry Howie's can help you out. By ordering on Tuesday you will also be helping our 5th grade students raise money to go to Camp Michindoh this Spring. Be sure to use the promo code "AGGIES" at checkout online or over the phone.

Please consider ordering Hungry Howie's on Tuesday, March 14th using promo code "AGGIES" so 15% of your purchase can be donated to our 5th graders attending Camp Michindoh.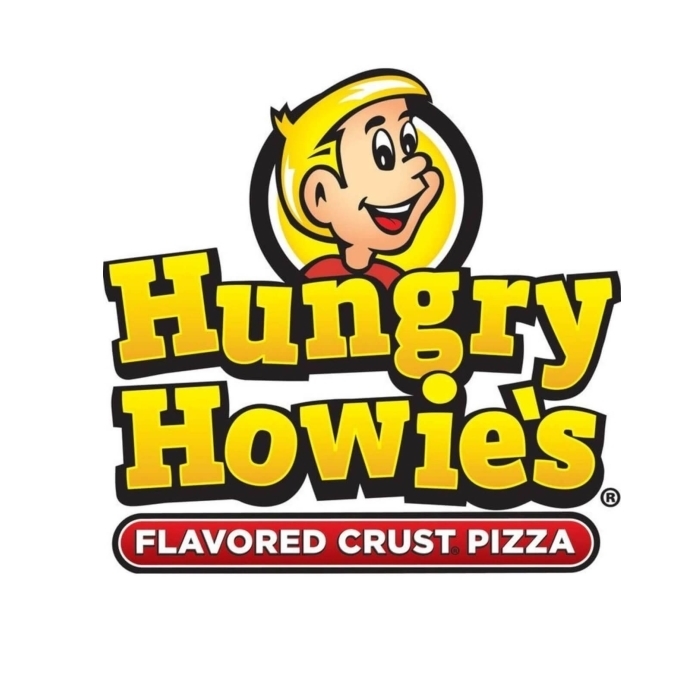 Please consider eating at Aubree's on Monday, March 13th or Wednesday, March 16th and presenting these flyers so 20% of your purchase will be donated to After Prom.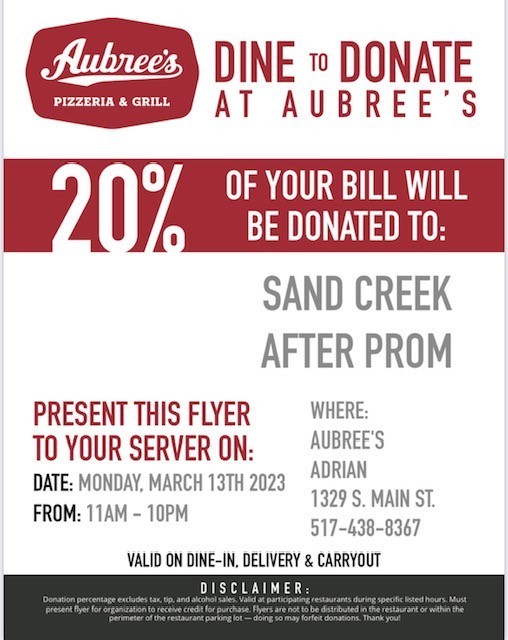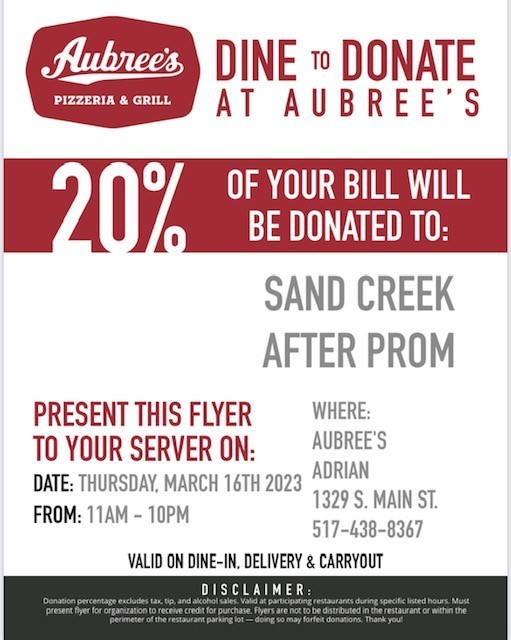 Announcing free shipping on all your orders between March 3-20, 2023. A portion of all sales go to the Sand Creek Elementary School to be used for educational activities and supplies for our students. You can find a link to this website on the Sand Creek School Website-Ruth McGregor Elementary School page.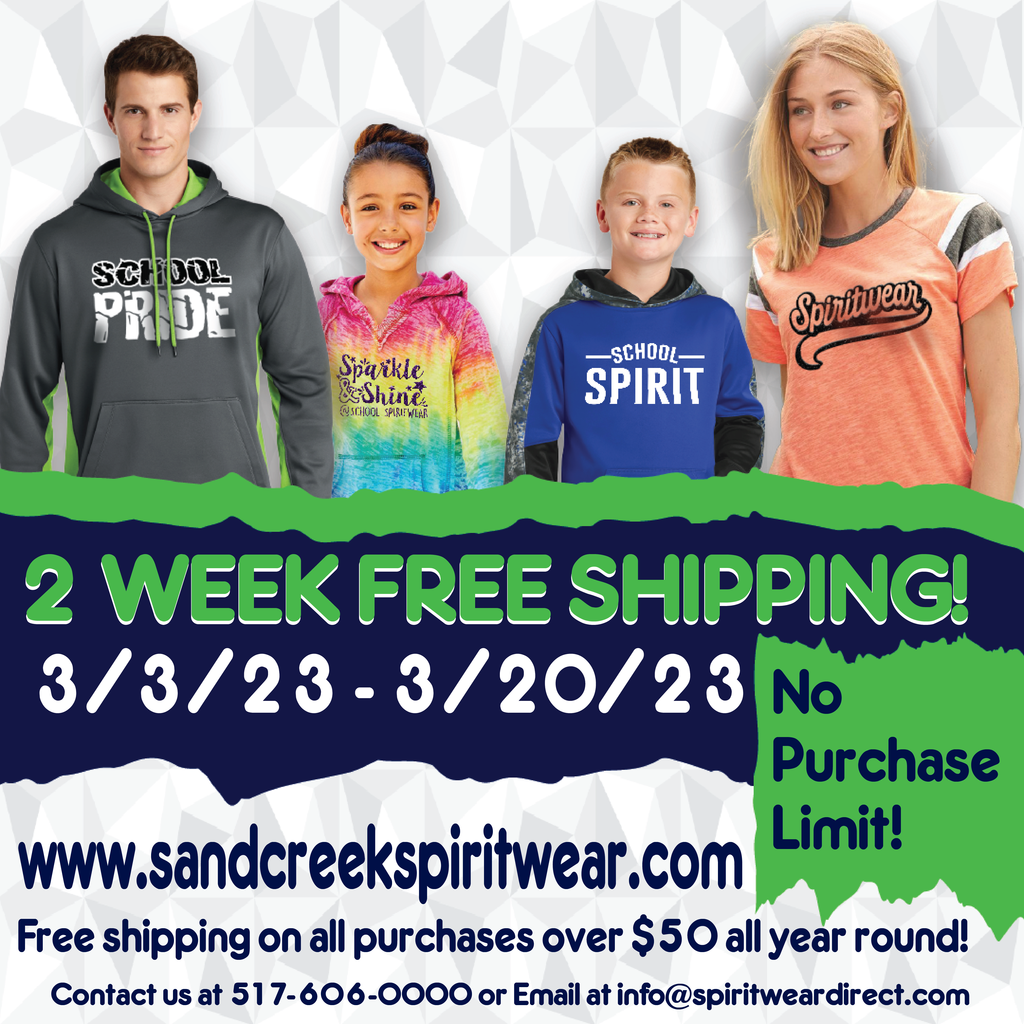 Join us today at 4pm for Ice Cream Hour with Superintendent Sharon Smith!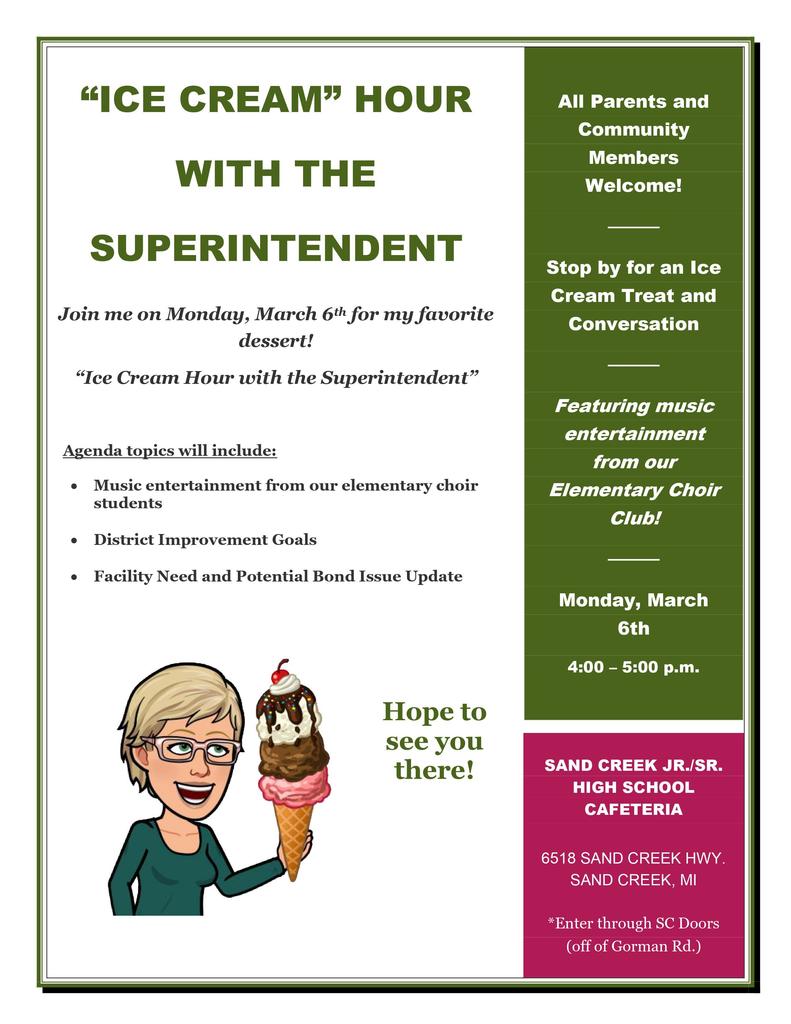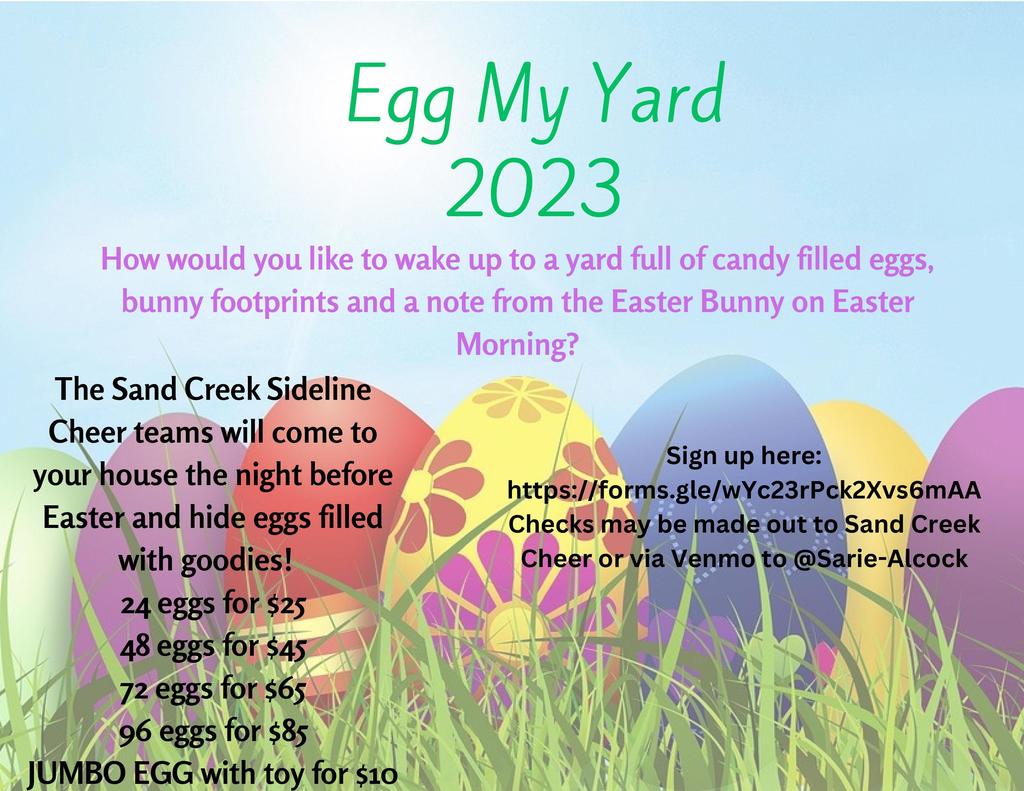 The girls basketball District Final game in Reading has been rescheduled to tomorrow at 6pm due to weather. Stay safe & Go Aggies!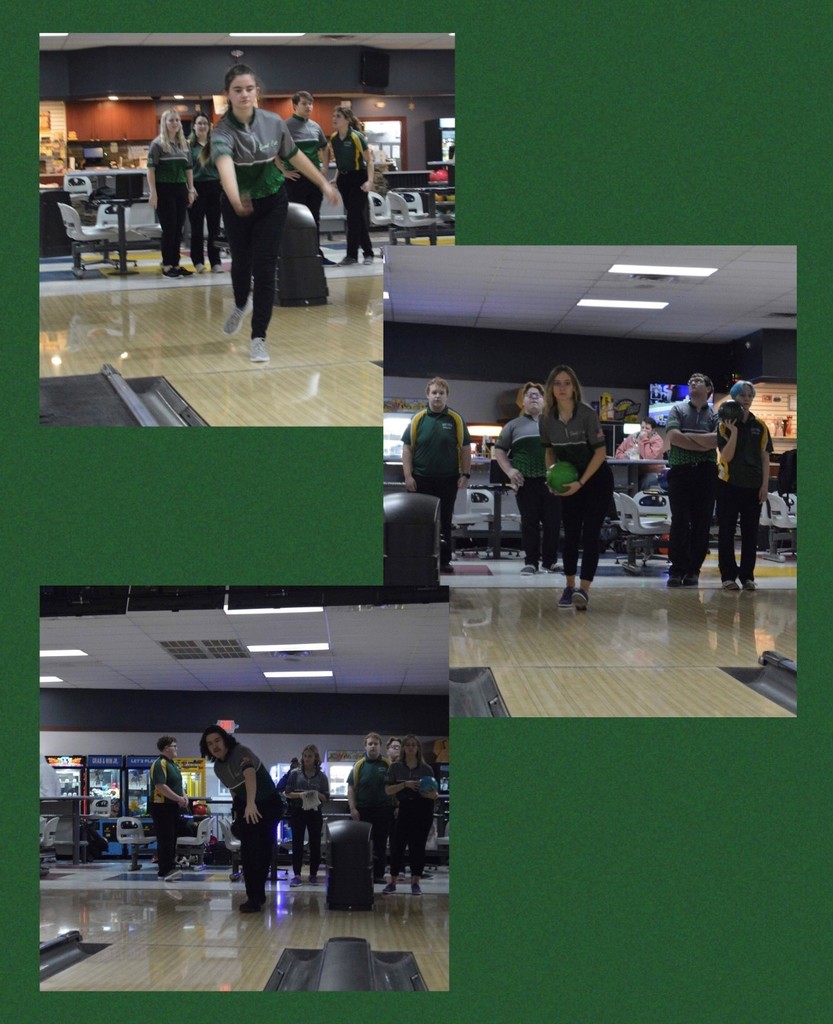 Unfortunately, due to the impending weather forecast, tonight's showing of "The Odd Couple" has been canceled. We hope to see everyone tomorrow, Saturday, March 4th at 7:30pm or Sunday, March 5th at 2:30pm.