Reminder: No school tomorrow, Friday, August 27th.

Picture day for students in grades 6-12 will be held on September 8th. Pictures packages will be coming home with your child soon or your can order online at
www.mylifetouch.com
. Click here to view the picture packages:
https://5il.co/xxx6
. If you have any questions contact the high school office. **Information regarding the PK-5th grade picture day will be shared out soon.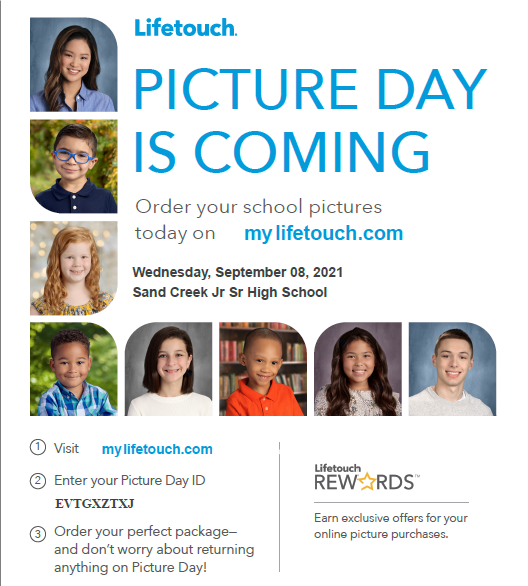 Myschoolbucks.com is up and running with all new and current students loaded. You can purchase your chromebook insurance, athletic sports pass and register for the youth volleyball program. If you need your students ID number contact either building office.

The student government officers painted the rock for the Back to School 100 years!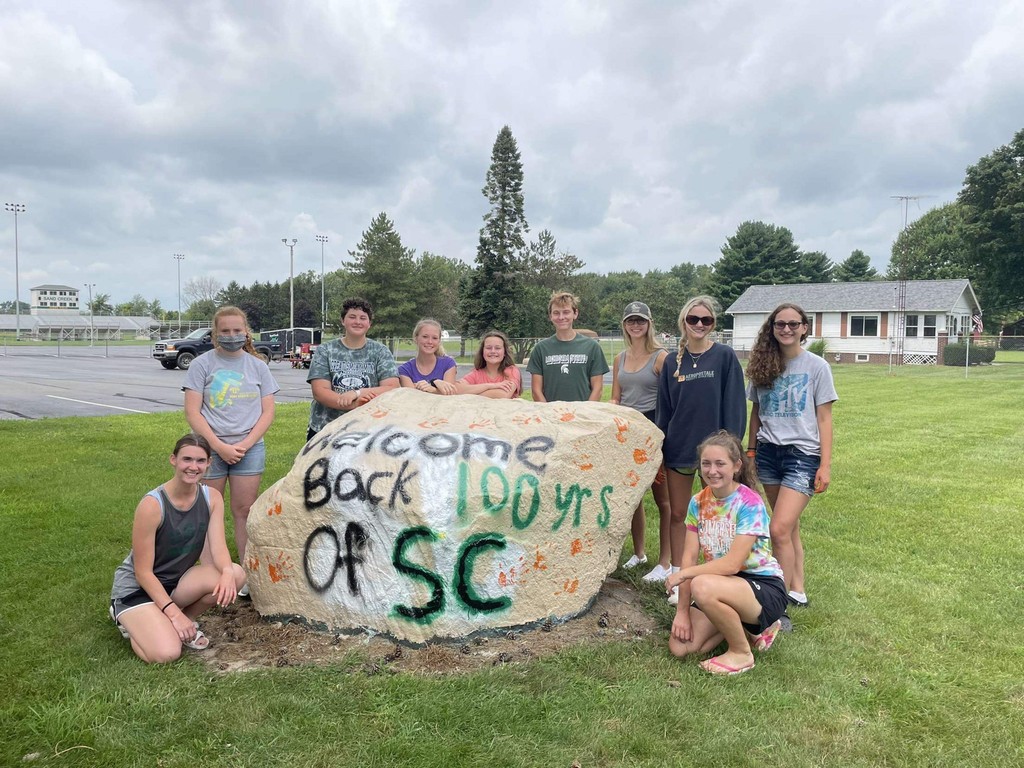 Here is some information from the Lenawee County Superintendents.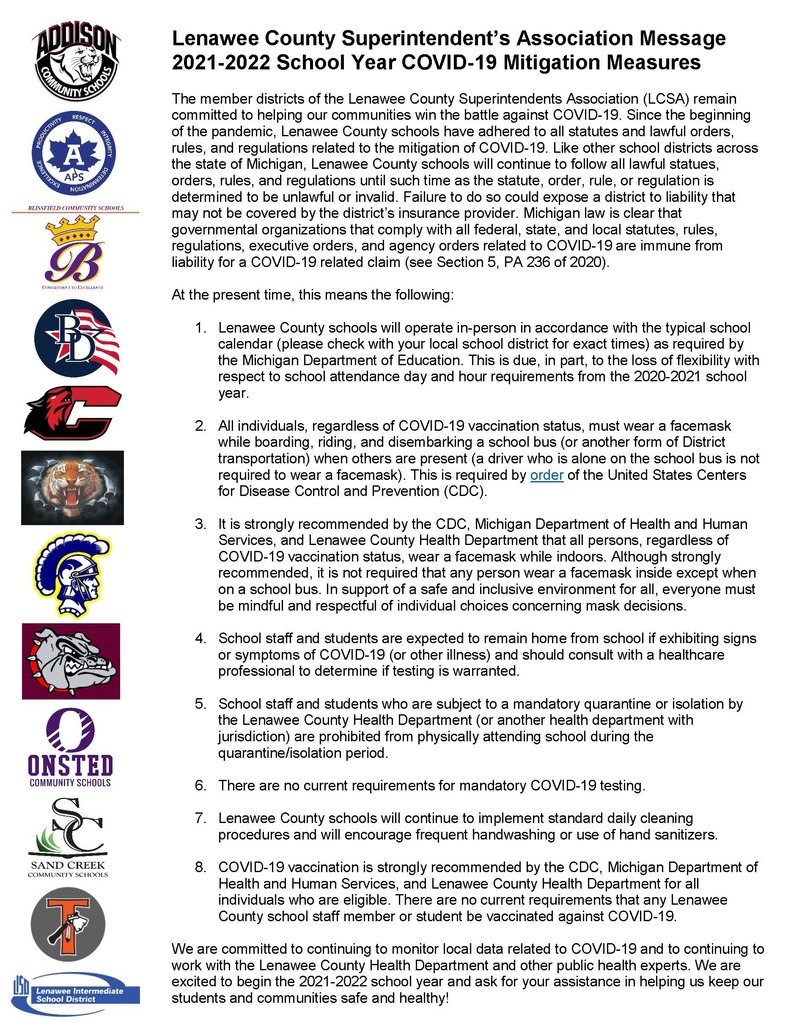 Back to school open houses for your child to see their classroom, meet their teachers, get locker assignments etc. Tuesday, August 17th the preschool, young fives and kindergarten will take place at 5:00 p.m. and the 6th grade open house will be held from 6:00-7:30 p.m. On Wednesday, August 18th 1st-5th grade will be held from 4:00-6:00 p.m. and 7th-12th grade from 5:30-7:00 p.m. If you have any questions, contact the building office.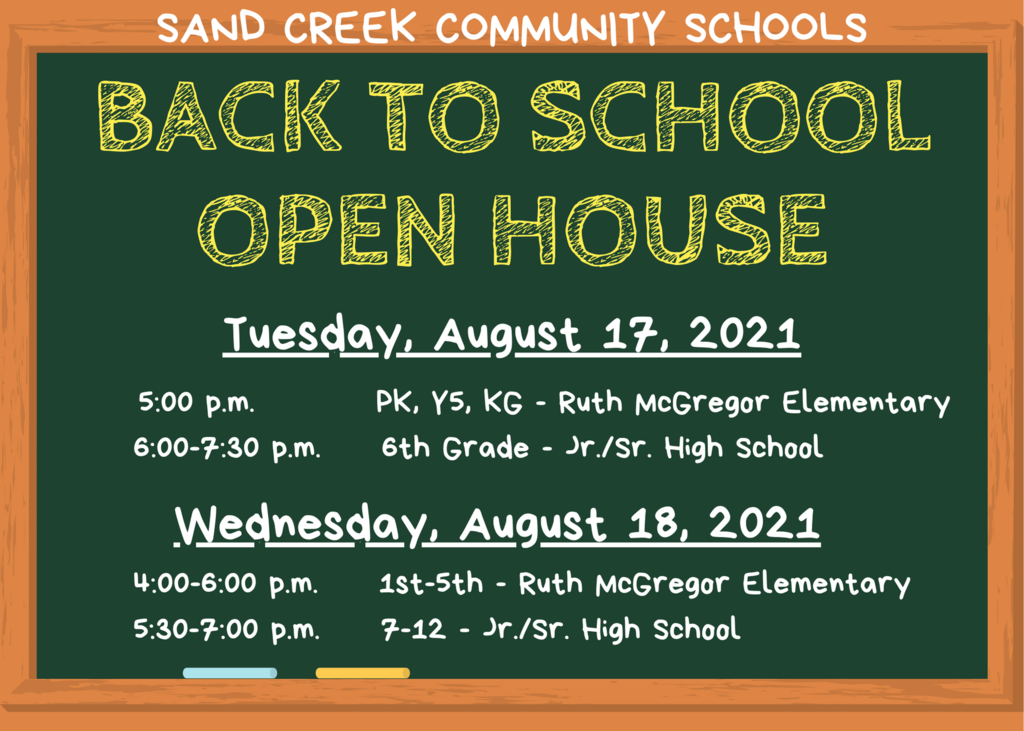 Registration Packet Pickup Registration packets will be available for pickup beginning tomorrow, Monday, August 2nd between the hours of 9 a.m. and 2 p.m. or on Wednesday, August 4th from 5:00-7:00 p.m. Registration packets are sorted by student and will be located in the building your student will attend. Please review the registration information carefully and completely and make any necessary changes on the forms. Please review your priority call list as it pertains to who you wish receive Instant Alert phone calls and who is able to pick up your student in the event of illness or injury. Once you have completed the registration packet; please return the packet to your students building office to receive your 6-12 student schedule or elementary student's homeroom teacher. Changes to your 6-12 schedule will not be discussed until August 17th. If you have any questions regarding the registration process; please call the elementary (517-436-3121) or high school (517-436-3124) office between the hours of 8 a.m. and 2 p.m.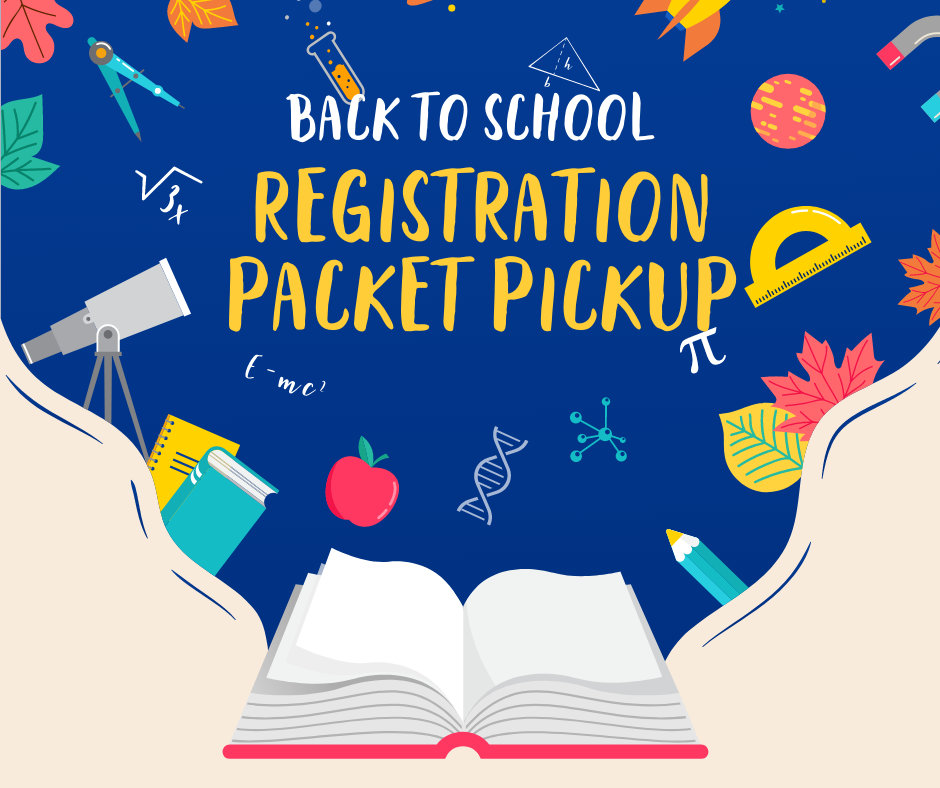 The 6th grade Open House is on Tuesday, August 17th from 6:00-7:30 p.m. It was listed incorrectly on the building calendar. Please check our website for the correct building calendar and event listing. An updated copy is available in the high school office.

Sand Creek Community Schools has several positions open for the 2021/2022 school year. Current openings are: 6-8 Science, JH/HS Counselor, elementary teacher, Special Education Para-Pro, Varsity Bowling Assistant and 8th Grade Volleyball Coach. Go to our website for complete details:
www.sc-aggies.us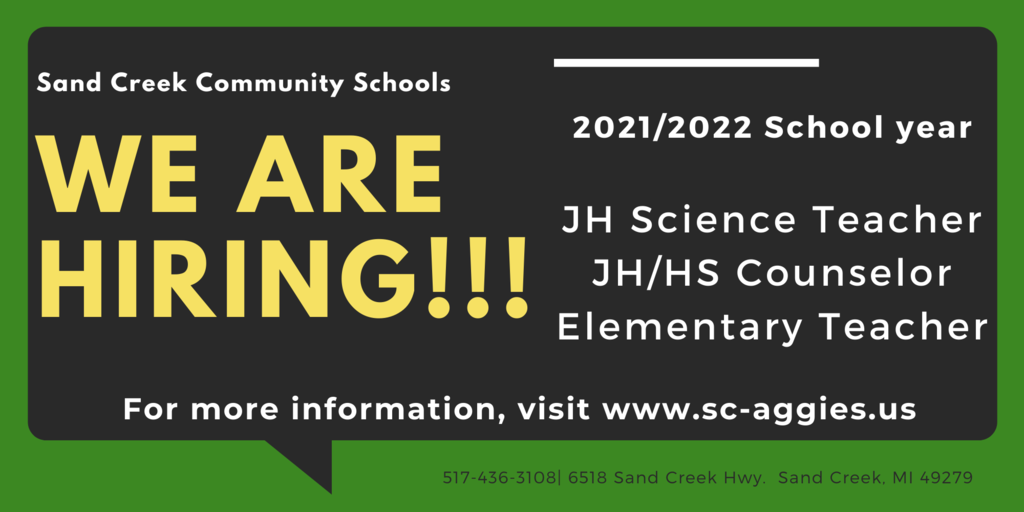 The Sand Creek Board of Education will meet for a regular scheduled meeting on July 19, 2021 at 6:00 p.m. in the Don Harlan Library. Click here to view the meeting agenda:
https://5il.co/vh4r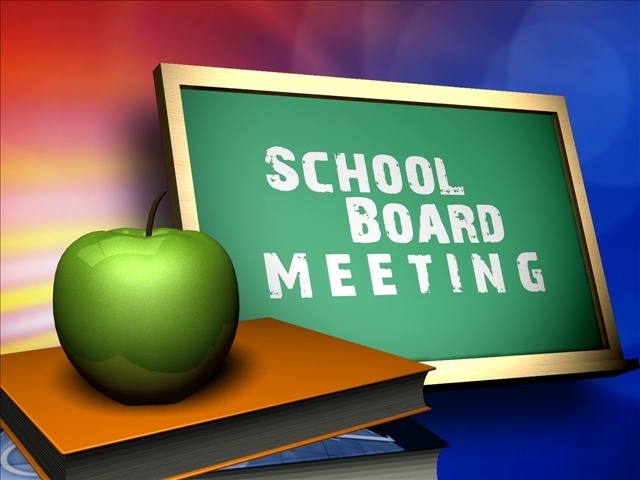 The Sand Creek Music Boosters will be holding our next meeting on Wednesday, July 21, at 6:00pm in the Don Harlan High School library. Please come join us in making plans for the upcoming marching band season.

Are you a 2021 Sand Creek High School graduate or the parent of one? Do you have questions or need assistance with enrollment, employment or enlistment plans? The Lenawee Cradle to Career Partnership would like to help. Please call or text HELP to 517-605-3751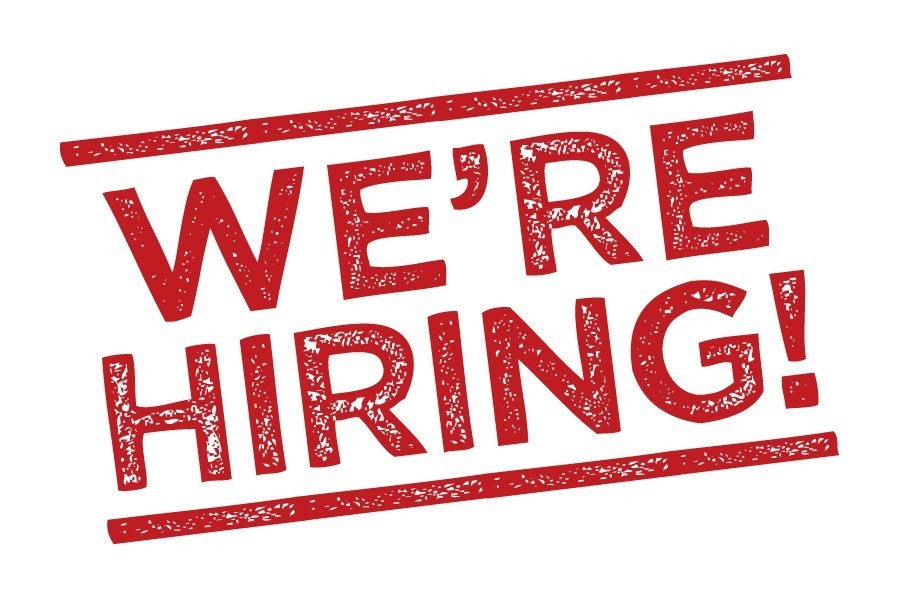 The elementary office is getting a much needed upgrade. Check out the progress that has been made so far.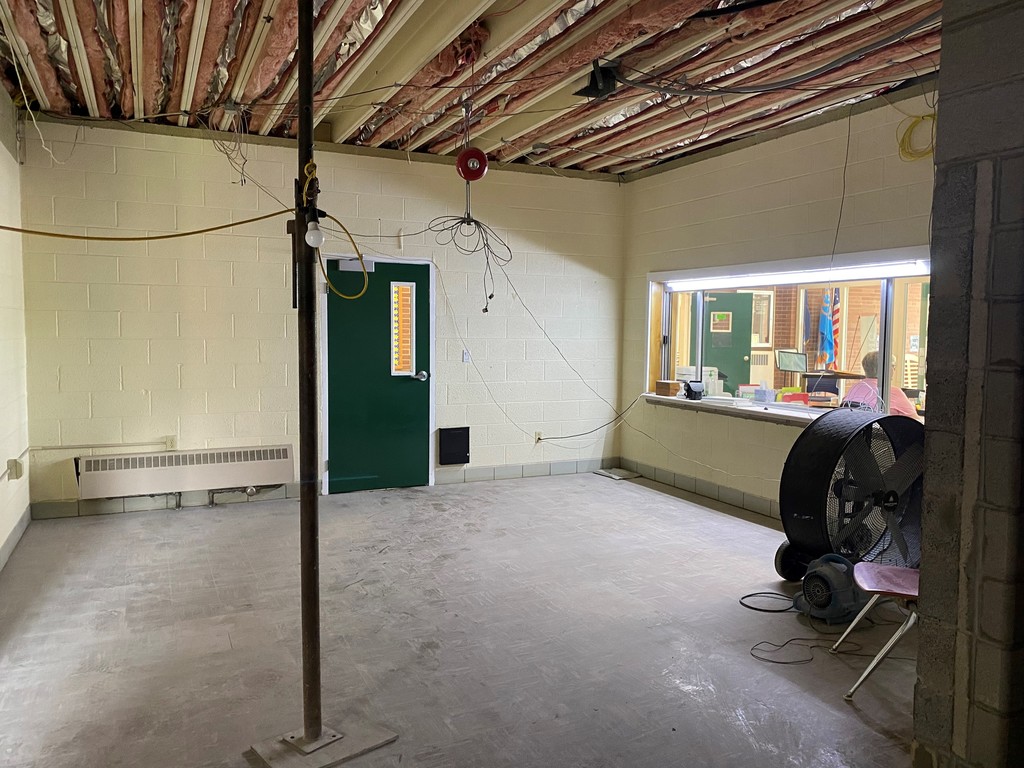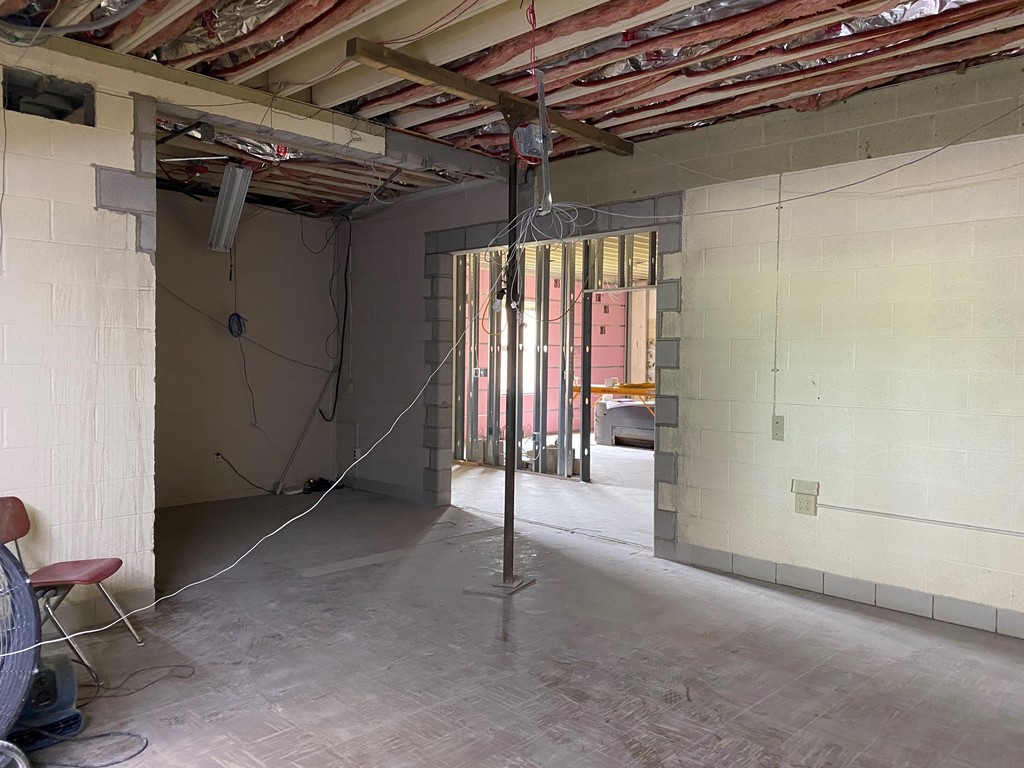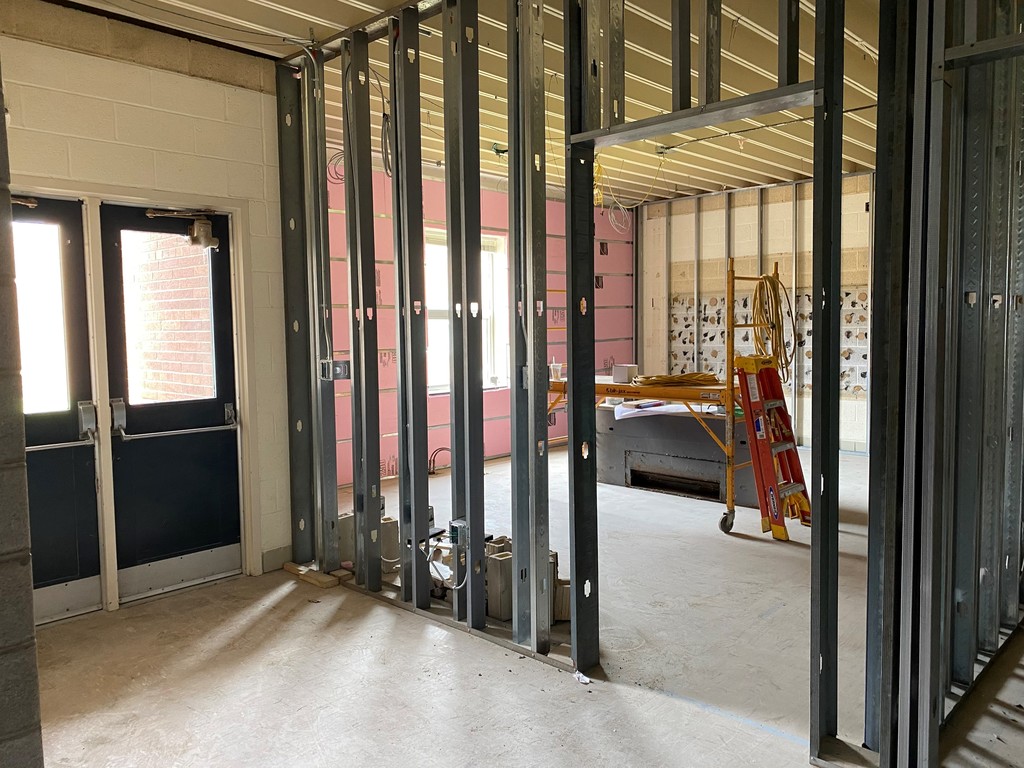 Renovations to the high school gym are well underway. Here is a sneak peak of the progress so far.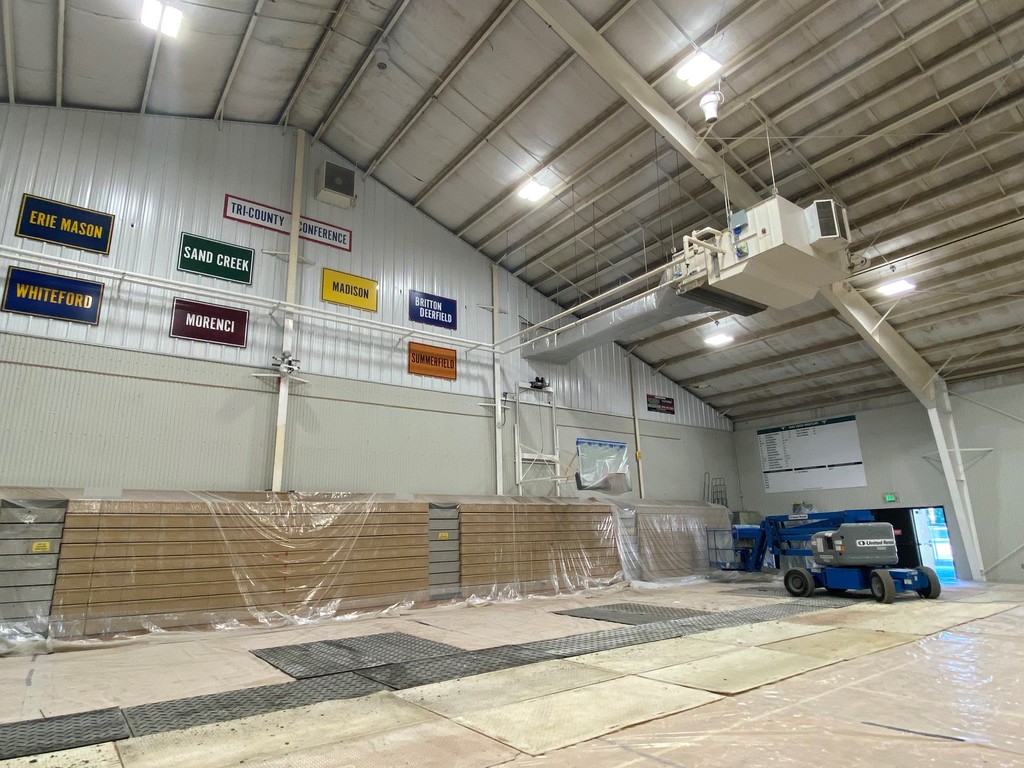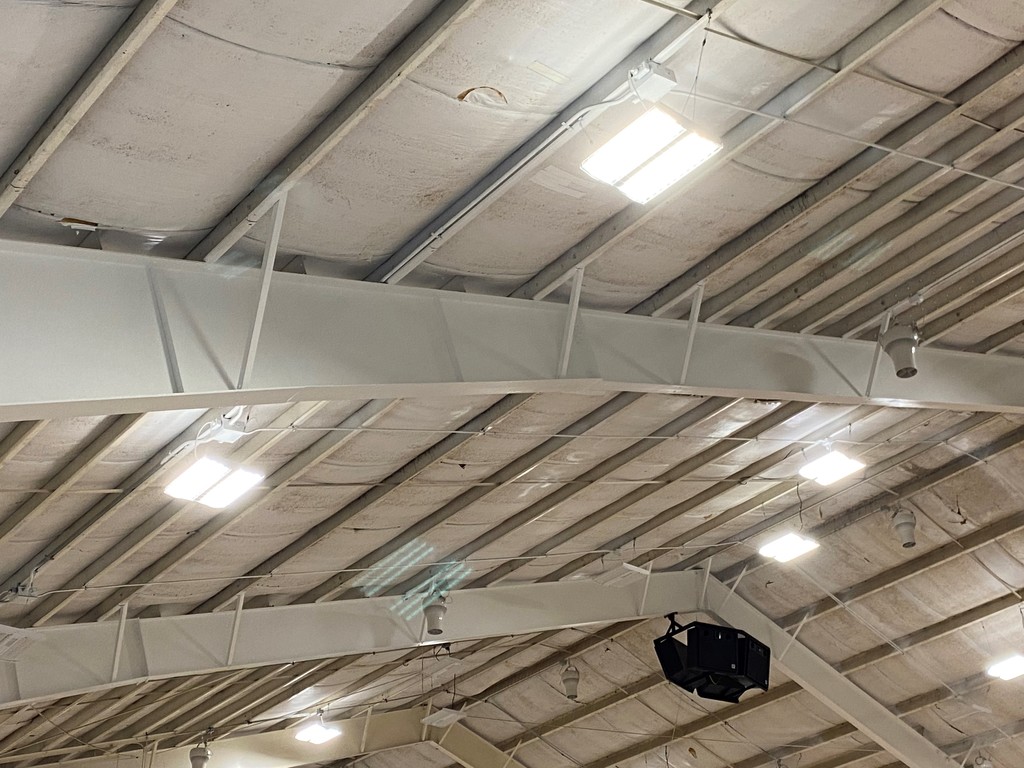 Sand Creek Community Schools is looking for a qualified 6-12 Art teacher for the 2021/2022 School year. For more information click here:
https://5il.co/usea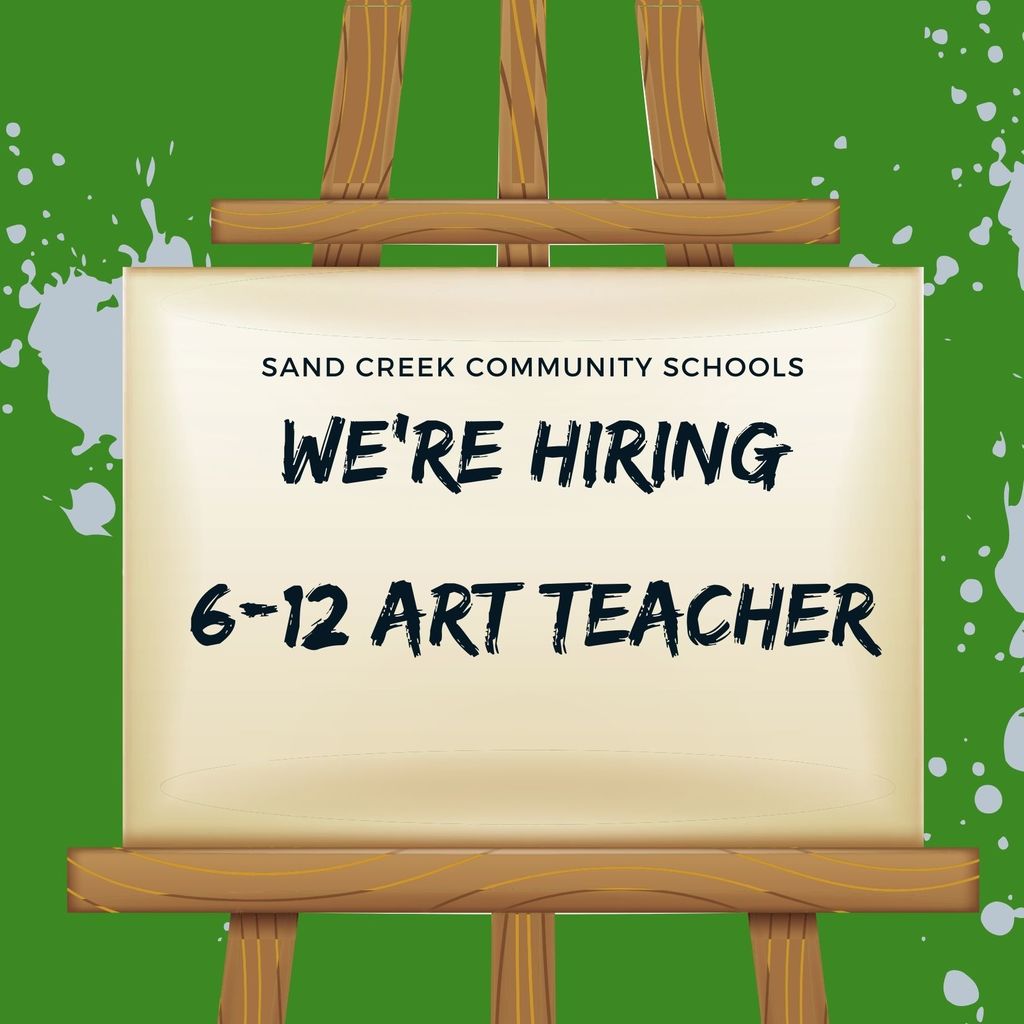 As of today, Sand Creek Schools will not be requiring or enforcing masks unless required otherwise by future guidelines or requirements from Lansing or the public health department. Masks can of course be worn as an option by any staff or student.

The Sand Creek Board of Education will meet tonight for their regular scheduled meeting at 6:00 p.m. in the Don Harlan Library at the Sand Creek Jr./Sr. High School. A public hearing will take place at 5:00 p.m. Here is tonight's agenda:
https://5il.co/uczc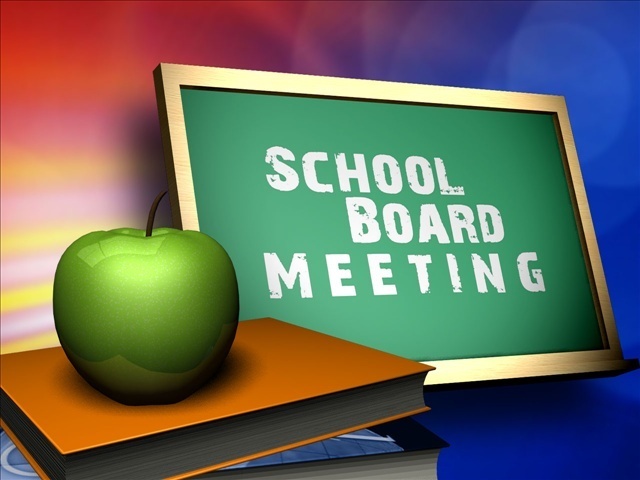 SUMMER SCHOOL TRANPORTATION NOTICE: On Thursday June 17th, our Sand Creek bus drivers will need to do an all day training session. Because of this we will only be able to provide morning pick up service to our summer school students that need transportation. We will be able to bring the students into school BUT we will NOT be able to provide transportation home on Thursday morning, June 17th. Summer school ends at 11:30 a.m. and it is at this time parents will need to pick up their child who is attending summer school. We are sorry for this inconvenience but it is very important that our bus drivers attend this training. Thank you for your patience and understanding.