NEWS
Please join Mrs. Toma and the music department as the 6th-8th grade bands and the high school choir perform on Thursday, October 24th at 6:00 p.m. in the high school gym.
Parents, we have an important announcement-With today's weather forecast we are having to reschedule our Fun Run that was scheduled for after school today. Our rescheduled date will take place on...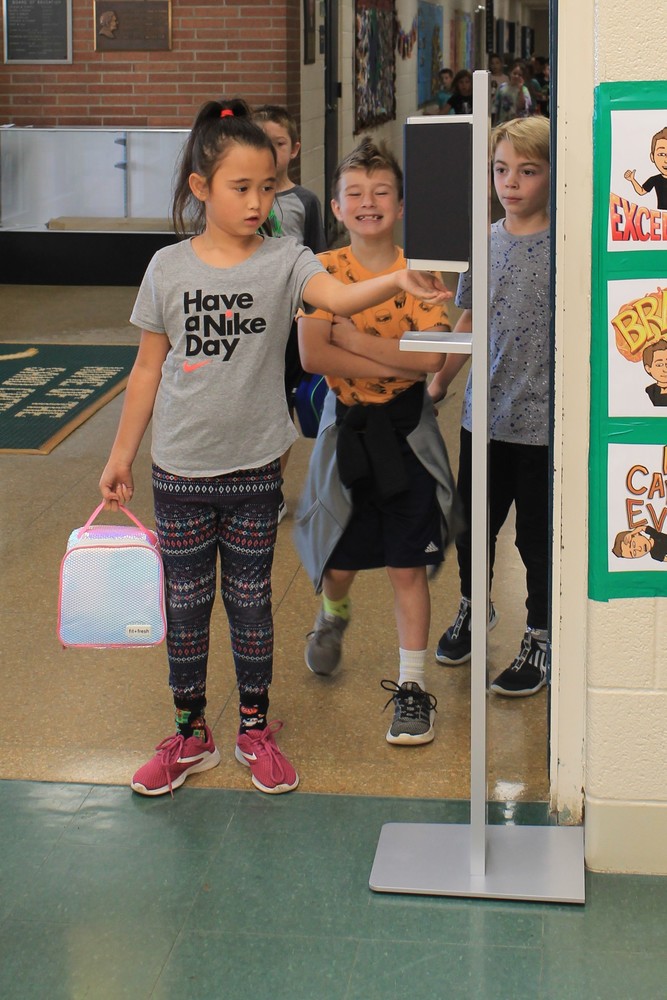 The elementary school has new hand sanitizer station as the students enter the cafeteria for lunch.
SEE ALL NEWS
LIVE FEED

Girls Youth Basketball Registration is now open
view image
about 6 hours ago |
Sand Creek Schools

Attention 6th-12th Grade: The NHS will be hosting a pajama day. If you would like to participate and wear y pajama's on Wednesday, December 11th, bring $1 in on Monday or Tuesday during lunch. All proceeds will go toward the county wide NHS blanket drive to help needy families during Christmas time.
Help support a great cause.
about 7 hours ago |
Sand Creek Schools

Sand Creek Community Schools has scheduled a Special Meeting on December 9, 2019 at 6:00 p.m. to provide information for a proposed early start calendar for the 2020/2021 and 2021/2022 school year and to provide an opportunity for community feedback.
Location:
Don Harlan Library
6518 Sand Creek Hwy.
Sand Creek, MI 49279
view image
3 days ago |
Sand Creek Schools

6th-12th grade Coin Drive
view image
4 days ago |
Sand Creek Schools
SEE ALL POSTS
Events