CAFETERIA

BREAKFAST

LUNCH

MILK

Elementary: PK-5th

FREE

$2.50

$0.50

Jr./Sr. High School:
6th-12th

$1.30

$2.60

$0.50

Adult

$2.85

$5.05

$0.50
Milk: 1% white, non-fat chocolate, strawberry or vanilla
Uncrustables
In accordance with federal civil rights law and U.S. Department of Agriculture (USDA) civil rights regulations and policies, this institution is prohibited from discriminating on the basis of race, color, national origin, sex (including gender identity and sexual orientation), disability, age, or reprisal or retaliation for prior civil rights activity.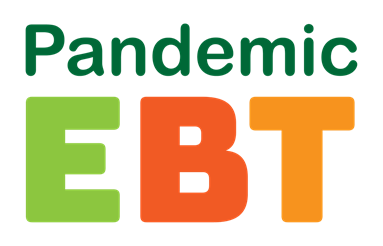 What is the Pandemic-EBT Program?
The Pandemic-EBT (P-EBT) Program provides food benefits to families with children who were not able to get free or reduced-price school meals due to COVID. You may hear about this benefit from other schools or in the media.
Who is eligible?
Being eligible for this program will depend on what school your student attends. Eligibility for the Pandemic-EBT (P-EBT) Program can be different between schools within the same district.
What makes a school eligible for P-EBT?
A school building is eligible only if the building has had 5 school days in a row of reduced in-person hours due to COVID (closures due to staffing shortages do not count for P-EBT benefits).
What could make my child eligible for P-EBT?
1) If the school they attend is eligible for P-EBT and
2) If your student has applied and been approved for free/reduced lunch and
3) Did not receive instruction in-person for some or all the month due to COVID-19 related absence
PEBT Frequently Asked Questions
Reconsideration Form - due by June 30, 2022