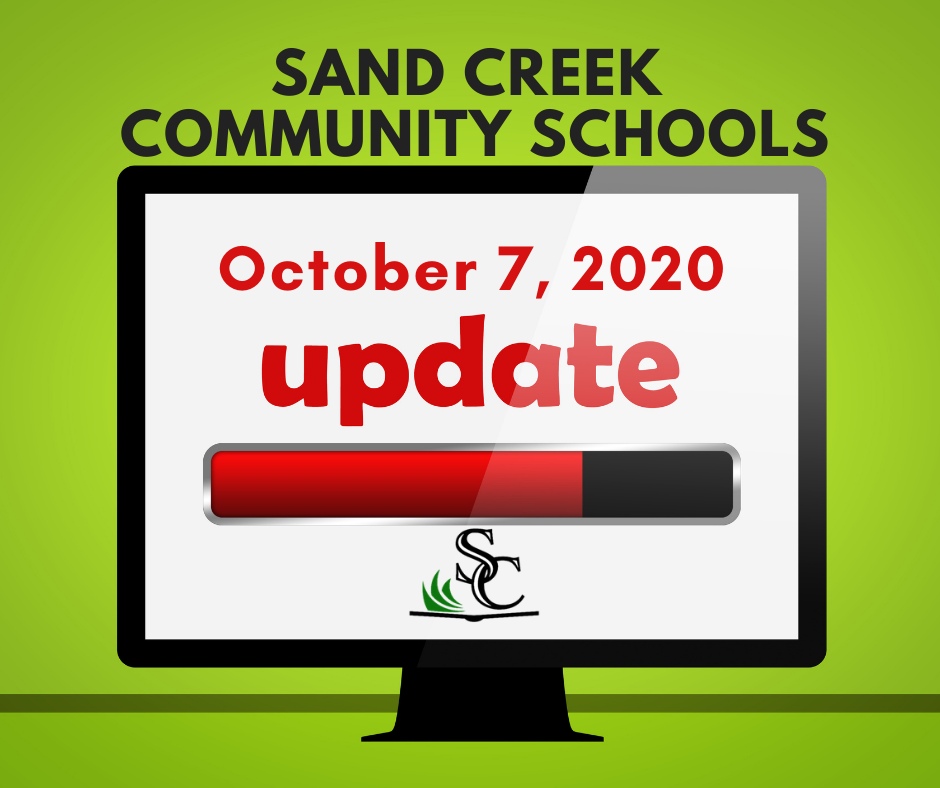 Alert Update 10/7/2020
Andrea Marken
Thursday, October 08, 2020
In lieu of last Friday's Michigan Supreme Court ruling, coupled with this Monday's Michigan Department of Health & Human Services order, I need to keep you abreast on where our school district stands as it relates to what schools must legally do to operate during the COVID-19 pandemic. Numerous governmental agencies, including the CDC, the governor's office, the state legislature, the State Department of Health & Human Services, the Michigan Department of Education, our local Health departments and local board of education across the state are weighing in on what our COVID-19 rules and regulations should, and should not be. This has made life pretty uneasy for local school districts.
As your superintendent, it is my responsibility to see to it that our students and staff remain safe, and that our school district complies with all federal, state and local regulations. With that in mind, I am taking the advice of our school district's legal counsel on the current matters at hand. Our legal counsel has advised us to follow our board approved COVID-19 Preparedness & Response Plan and our board approved Extended COVID-19 Learning Plan. They've also advised us to comply with all applicable components of the Michigan Department of Health & Human Services' October 5th order.
Unfortunately this translates to our school district continuing to require our K-5 students to wear facemasks in their classrooms. I want to make this loud and clear Sand Creek, in general, our school board, administration, staff and parents would prefer that masks be optional in K-5 classrooms, and as soon as the Department of Health & Human Services allows this to happen, I'm confident that our school district will return to elementary masks being optional in classrooms. In the meantime, all K-12 students in Michigan must continue to wear facemasks at school, including in their classrooms. School districts that don't not comply with their school board approved plans and their state government orders are at risk of law suits, litigation and liability.
I know this is not the news most of you were hoping to here tonight. All I can tell you is that I look forward to the opportunity to tell you otherwise, and that I hope and pray that this will be in the near future. We are becoming very used to things changing overnight, however this is where things stand at the current time. Thank you in advance for your continued cooperation in this regard. Good night, & GO AGGIES!