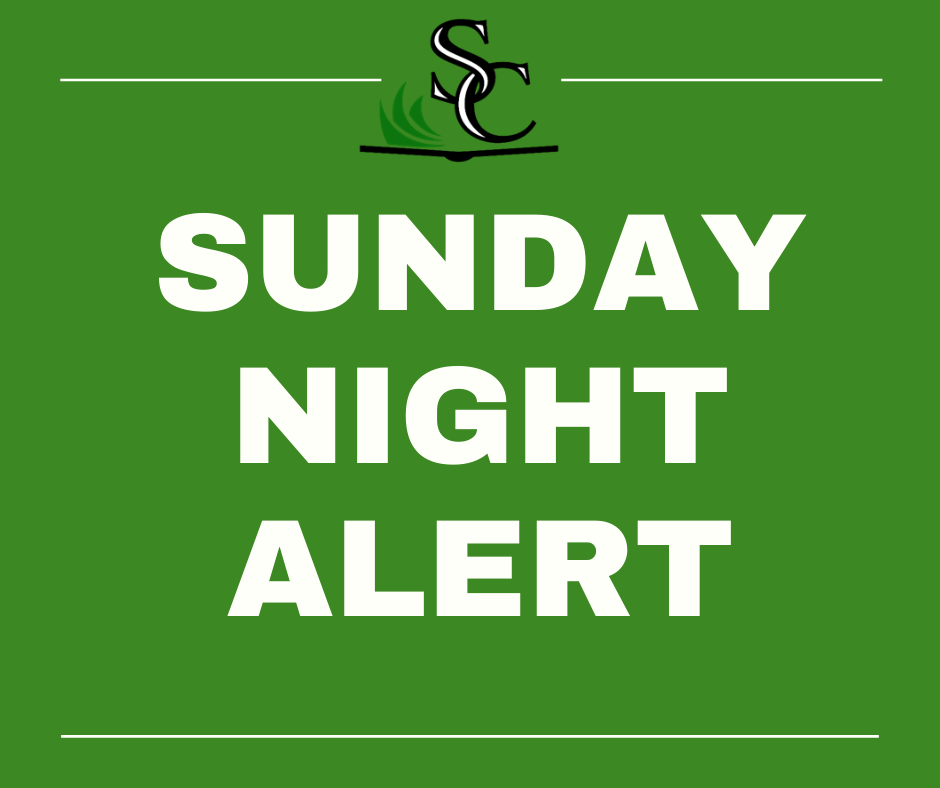 Sunday Alert - October 4, 2020
Andrea Marken
Sunday, October 04, 2020
Sunday Night Announcement
For week of October 4th, 2020
Mr. Laundra State of School District Address
Parents: If you have not done so, please take a moment to answer the very short Parent Survey that was posted to the Sand Creek Schools Facebook and Website Friday evening. Mr. Laundra referred to this survey in his State of the District address on Thursday night. We are asking you to answer this short, one question survey regarding your choice of your student's instructional learning plan.
Home Access Center Grades (HAC)
Students and parents need to enter their Home Access Center account and select Full View to see their current grades. Google Gradebook is not the place to find the most current and accurate grades.
3 Hour Delay on Monday October 5th
Sand Creek Schools will start 3 hours late tomorrow, Monday, Oct. 5th.
Attention Seniors
Your yearbook and composite photo will be taken on the morning of Tuesday, October 6th. Please have your form and payment ready on the 6th. If you have lost your form, please see Mrs. Scheu-Millek ASAP. Virtual students, you received your form when you picked up your textbooks. Virtual learners, you should have received a Google Classroom and/or email message with your scheduled photo appointment time
Free Breakfast and Lunch
All students Pre-K-12 are able to receive free breakfast and free lunch through December 31, 2020 or until the funds run out due to a USDA waiver. Please continue to fill out the free and reduced application as usual so that your child's status is in the food service system correctly when this extension ends. You may apply online at www.lunchapp.com or a paper copy can be sent home by contacting the school.
Weekend take home meals
Sand Creek Community Schools is teaming up with I-92 Ministries to provide weekend bags to be made up for students to take meals home. If you would like to sign up for this service please contact your students school building.
MiPHY Survey
Michigan Profile for Healthy Youth Survey or MiPHY will be accessed by all 8th, 10th and 12th grade students on Friday Oct. 10th. These students were given information to take home regarding the survey and the opting out of taking the survey option. This information is also posted on our website. Virtual students will get the link information on Wednesday Oct. 7th and then be asked to join their class on Friday to take the survey. This survey generally takes about 35-45 minutes. Click here to access the form: https://5il.co/lrb1
Fall 2020 Testing Schedule:
SAT with Essay for current Seniors will be on Wednesday October 14th
PSAT 9 for current 9th graders will be on Wednesday October 21st
PSAT/NMSQT for 10th and 11th graders on Thursday October 29th
All testing will take place from 8am until approximately noon.
Virtual students will be tested in the school building but with separation from our Face-to-Face students. If a student will need transportation to or from the school on any of the testing dates, please contact the school by October 9th."