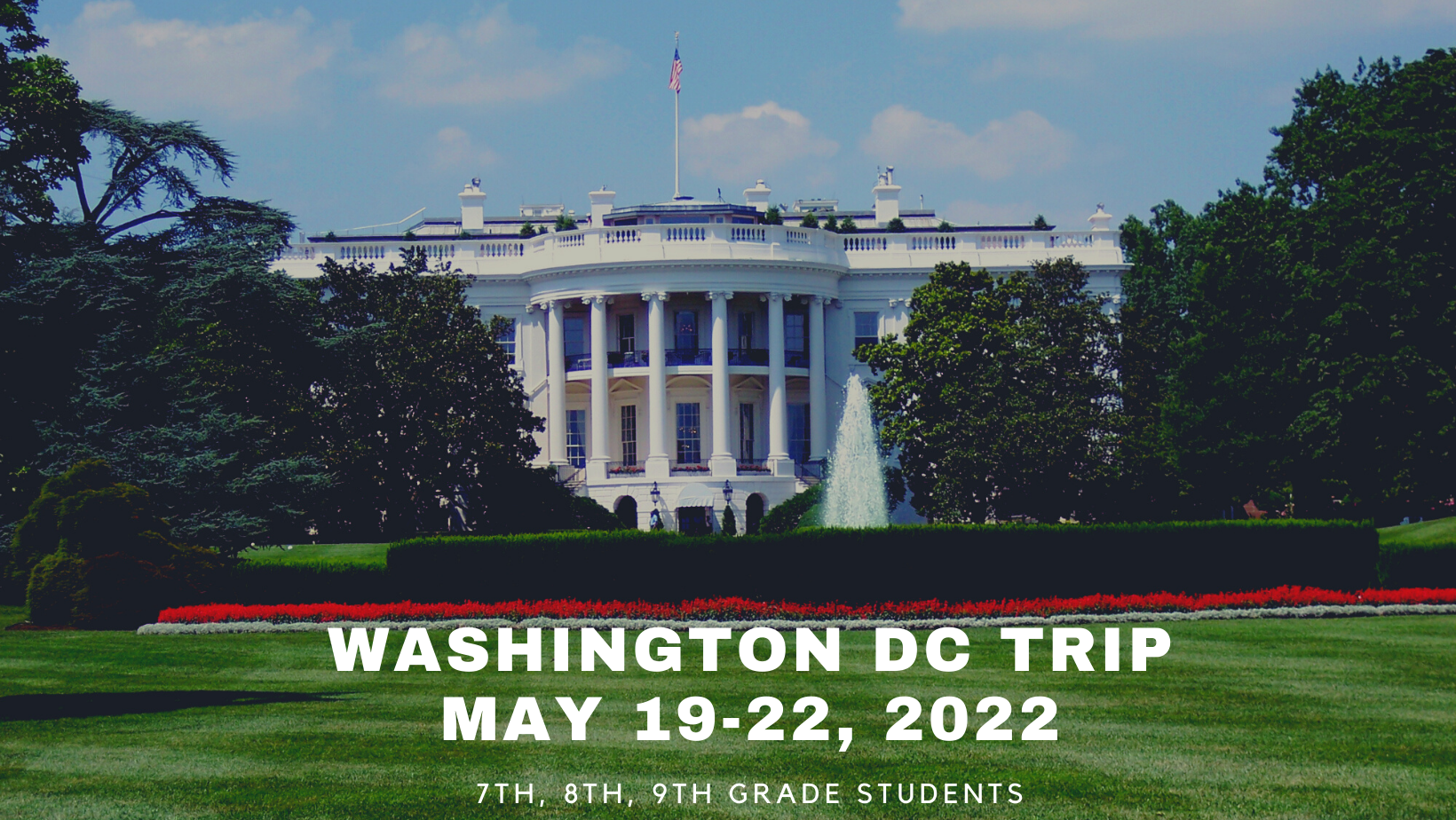 Students in grades 7th, 8th and 9th will have the opportunity to go to Washington DC on May 19-22, 2022. If you were unable to attend the parent meeting on Thursday, September 9th, please review the parent presentation and registration letter below. All registrations are on a first come first serve basis.
Register Online Now!
https://portal.brightsparktravel.com/
Use the code below and register no later than September 28, 2021.
Tour Web Code: TBC7UJU
*A registration fee of $100 is required to secure a place on the tour.