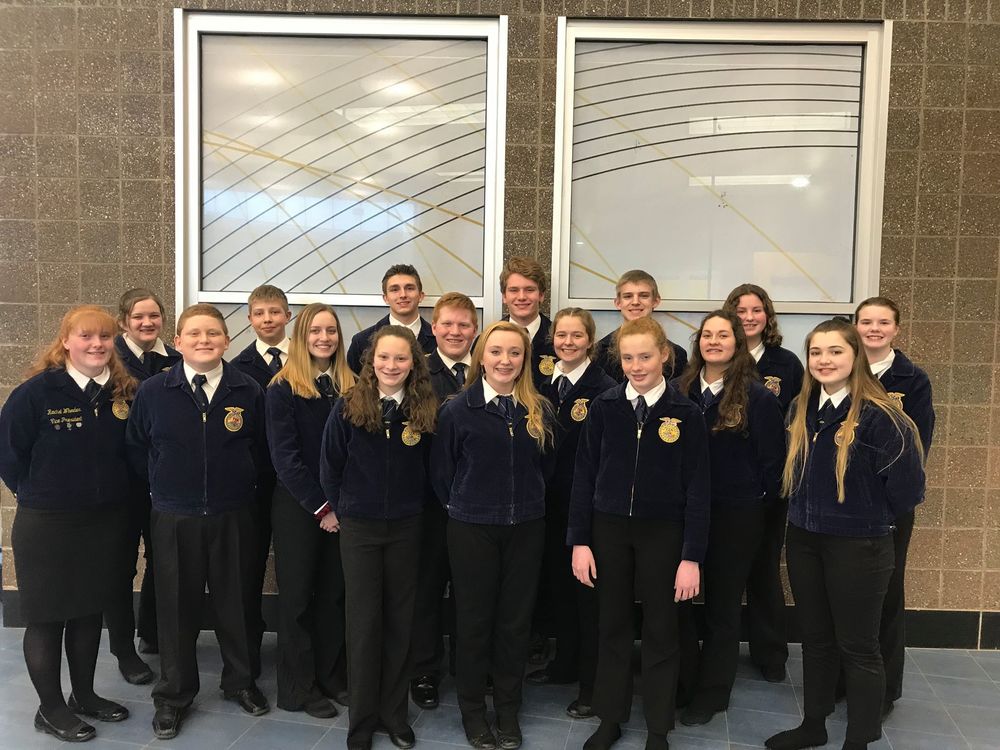 FFA Districts
Andrea Marken
Thursday, January 30, 2020
Congratulations to all of the FFA members that competed in the FFA Districts hosted by Sand Creek on Wednesday.
Green team members Alexis Wheeler, Meredith Vontroba, Gracie Jennings, Skyler Dressel, Rachel Wheeler, Jacob Alston and Blain Wheeler received 2nd place and will be going to regions in Parliamentary Procedures.
Daniel Meckley received first place and will be going to regionals in the Jr. High Speaking Contest with a Gold.
Kylie Hick's placed third in Creed Speaking,
Avery Dickerson placed 4th in Job Interview
Leah Greg received a 3rd place Gold in Prepared Public Speaking
Yellow Team members Eliza VanNieuwenhze, Korah Daniels, Emma Gregg, Ethan Huston, Jorden Wilson and Abe Osburn received a third place Gold in Parliamentary Procedure.
Emma Hildebrant received the Gold in Creek Speaking.
Awesome job to all the FFA members who competed in Districts yesterday. Sand Creek is Proud of you! Go Aggies!