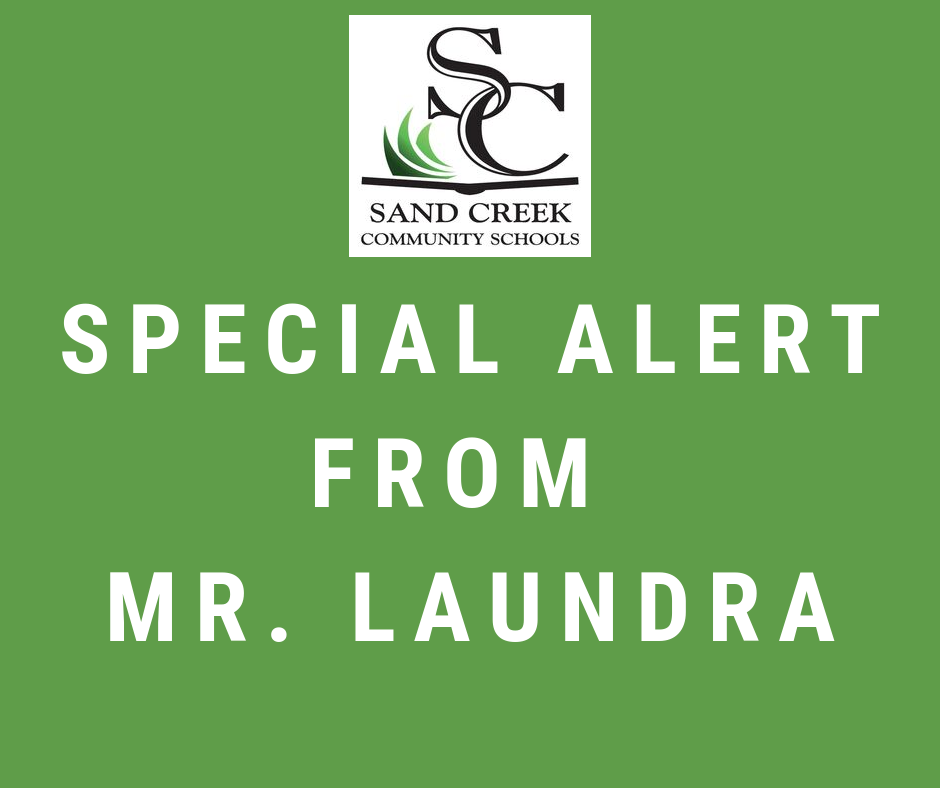 Special Alert from Mr. Laundra 10/2/19
Andrea Marken
Wednesday, October 02, 2019
To: K-12 parents and all employees
Due to the recent water and drain issues at the JH/HS building, school has been cancelled for our 6th – 12th graders tomorrow, Thursday, October 3rd. That stated, the elementary school will be open tomorrow with full bus service. It is our sincere hope that the JH/HS will be back in school on Friday.
All JH sports practices and games for tonight and Tomorrow have been cancelled. Driver's training for tonight has also been cancelled. HS sports teams are permitted to practice tonight. Each Head Coach is responsible for communicating this afternoon's practice status to their respective student-athletes.
**No Junior High practices or games today, October 2nd or tomorrow, October 3rd.***
The phone and email alert will be going out at 6:00 p.m.