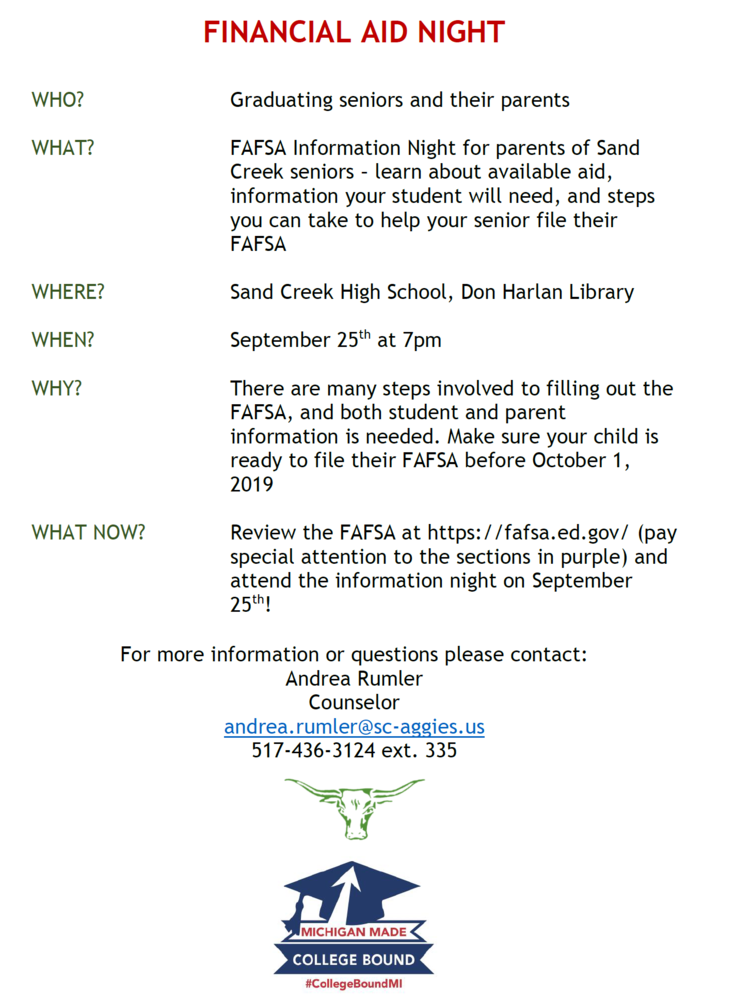 FASFSA Informational Night
Andrea Marken
Friday, September 20, 2019
WHO?
Graduating seniors and their parents
WHAT?
FAFSA Information Night for parents of Sand Creek seniors – learn about available aid, information your student will need, and steps you can take to help your senior file their FAFSA
WHERE?
Sand Creek High School, Don Harlan Library
WHEN?
September 25th at 7pm
WHY?
There are many steps involved to filling out the FAFSA, and both student and parent information is needed. Make sure your child is ready to file their FAFSA before October 1, 2019
WHAT NOW?
Review the FAFSA at https://fafsa.ed.gov/ (pay special attention to the sections in purple) and attend the information night on September 25th!
For more information or questions please contact:
Andrea Rumler
Counselor
517-436-3124 ext. 335