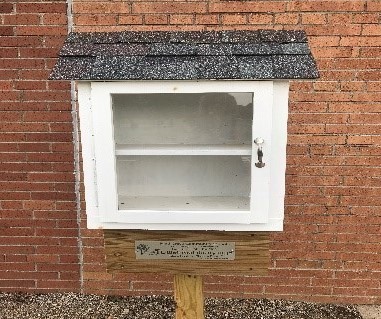 Free Little Library
Andrea Marken
Thursday, August 22, 2019
INTRODUCING…
Little Free Library
Donated by Creek Enterprise
How this library works
TAKE BOOKS
If you see something you'd like to read, take it! It's for you. Some books include a note about who gave it or has read it. You may leave your own note in it when you're done.
SHARE BOOKS
When you're finished with a book, you may pass it along to a friend or return it to this Library or any other Little Free Library.
LEAVE BOOKS
Your books are welcome at any Little Free Library. If your local Library is full, there may be another Library nearby that could use them. Especially desired are books you recommend to friends, your childhood favorites, and books that teach and spark conversation.